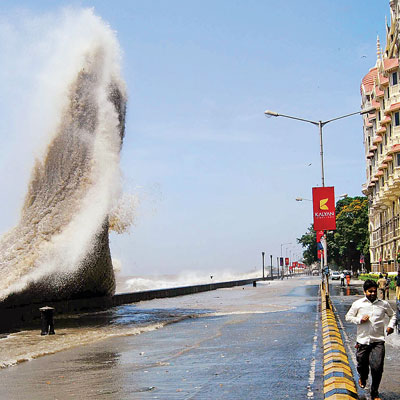 PUNE: The Nanauk Cyclone, which has halted the advancement of southwest monsoon after it entered parts of south Konkan in Maharashtra, is becoming weak. India Meteorological Department (IMD) experts have predicted that conditions are becoming favorable for further advancement of the monsoon.
Nanauk cyclone is still persisting in the Arabian sea but experts stated that the cyclone is losing its strength and it is moving further northwest directions. IMD experts said, "As the cyclone is moving towards northwest and it is also losing strength, the conditions are becoming favorable for advancement of monsoon into remaining parts of central Arabian sea, Konkan, south madhya Maharashtra and some parts of interior Karnataka in three days."
Till Friday, the monsoon had reached up to Ratnagiri coast in Konkan, Agumbe, Madikeri and Chennai.