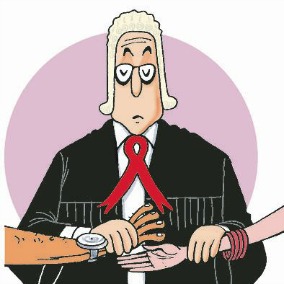 Pune: In a bizarre case of marital row, couple fighting to save their marriage seem to be stuck in a strange circle of circumstances. While the marriage counsellor claimed in the judgement that neither amicable settlement nor separation is a viable solution, the additional session judge (Family court) A G Farswami has asked the couple to give the marriage a second chance. Though the woman had filed a criminal complaint against her husband and in-laws for dowry harassment and domestic violence, she still wished to continue her married life with her husband.
Bibewadi resident Sita (29) (names have been changed to protect identities) got married to Sumit (33) from Talegoan Dabhade on May 15, 2007. The two were living in a joint family — his parents and married brother. In a petition moved by Sita 2010 through her lawyer Sunita Nandakishor Jangam before family court, she pleaded for restitution of conjugal rights. Her petition claimed that for two months everything was fine, but later she was tortured by her husband and in-laws mentally and physical ill-treated. On September 28, 2008 she along with her parent met her husband and in-laws, but the man's family threatened to kill Sita, if she again came home to cohabit.
To resolve the issue, Sita approached city police woman grievance redressal cell. A case was filed against Sita's husband and in-laws under relevant sections of Indian Penal Code for ill-treatment and harassment.
Her husband Sumit's lawyer argued, "After a month Sita of marriage, Sita started picked up quarrels the family on petty issues. She would threaten to harm herself and even deprived him of physical intimacy." The couple were referred to a marriage counsellor on July 8, 2010 but the counsellor stated that neither reconciliation not amicable settlement is possible between the parties.
Judge Farswami observed, "The court tried to counsel Sita, but it was sad to hear that even in the 21st century woman have to struggle for their status in society. Irrespective of physical abuse, woman prefers to live at her matrimonial house. Sita intentions seem genuine and bonafide to resume cohabitation with Sumit." He has directed Sumit to restitute conjugal rights with Sita and take her back home.