Two-day soccer festival in the city will see fun, frolic and some adrenaline rush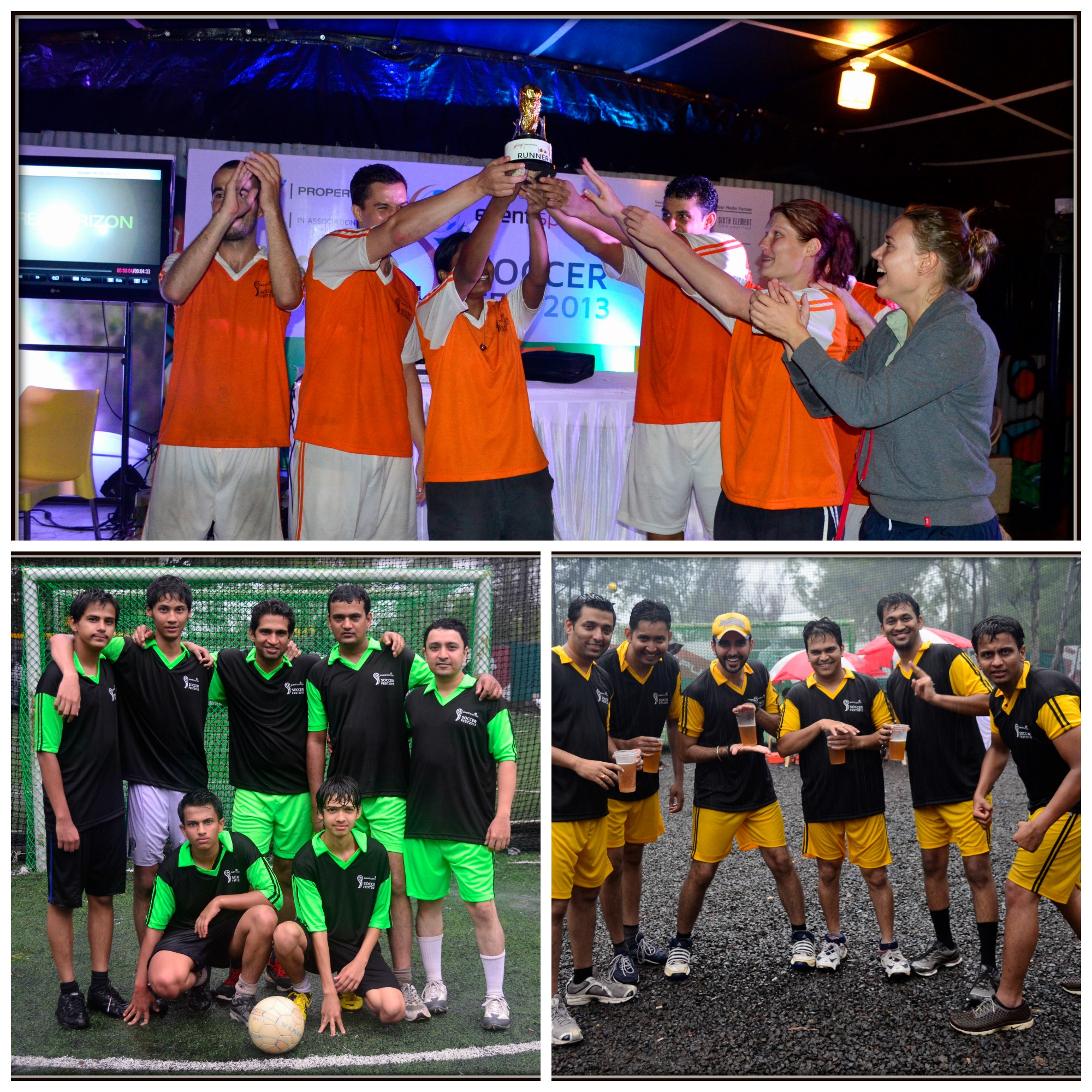 Come June and the FIFA World Cup fever will engulf the entire nation. However, Pune's corporates seem to be rejoicing in the extravaganza already. In a one-of-its-kind sports event, the city will witness a soccer match between 32 teams representing Pune's top corporates. Powered by DNA, Event Speciale in association with the Indo-German Chamber of Commerce, will be hosting a two-day soccer fest at HotFut Sports Arena in Mundhwa from May 31.
The friendly five-on-five football matches will see participation from different nationalities and backgrounds, battling it out on the field. Francis Coelho, organiser of Soccer Fest 2014 says, "This event is designed to help the fantastic game of football grow in India. What's noteworthy is that the event has kickstarted from Pune."
"Last year, rains added to the excitement of the game and HotFut offered a great field to play on," says Chandrashekhar Tamhankar of Persistent Systems, who participated in last year's fest.
This time, the participating teams include industry biggies such as Deloitte, KPMG, Forbes Marshall and Demag among others. The event will lead up to the final match followed by awards and an after-party.
"The atmosphere at the soccer fest is going to be just phenomenal with FIFA 2014 just around the corner," says Pawitt Singh of HotFut. The matches will be held on
three international-quality Futsal turf arenas, where supporters
will not only get to watch the game, but will be able to experience a carnival of sports with live DJ in full form.
Simona Jadronova of the Indo-German Chamber of Commerce feels that the event will explore the more causal side of the corporate world, giving people a chance to network outside their workplace. "Soccer is a great sport to have fun with and also meet people from different nationalities," she adds.
Besides a soccer tournament, the event will feature other engaging activities such as pool ball, foosball and goal wall for those who want to experience the lighter side of the game. To add to the festival, guests can savour on some mouth-watering delights served with chilled beer.
With associate partners Budweiser, Gits Food , RA – FLEX Gym, DNA , Red FM , Sixth Element and HOTFUT Arena the soccer fest is going to a blast that no football fan should miss.
31st May & 1st June
Free entry for guests.
More info on https://www.facebook.com/pages/SoccerFest