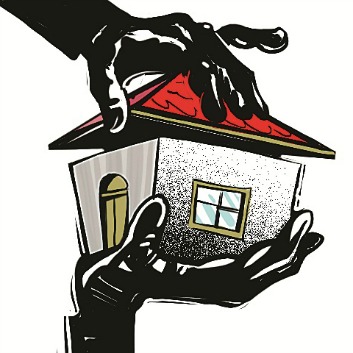 Pune: Nearly 60 citizens approached Vishrambaug police claiming they were duped by four persons to the tune of Rs 70-80 lakh by promising them row houses at Khed-Shivapur area costing Rs 6 lakh each.
One of the complainants Pallavi Nagpure, 32, a resident of Yerawada lodged a complaint with Vishrambaug police station against Madhur Bhosale, Ajay Bhute, Saiprabha Menon and Sachin Jagtap. They have been arrested under sections of Indian Penal Code comprising of criminal breach of trust, cheating and an act done with common intention.
Rajendra Sawant, inspector in-charge of Vishrambaug police station said, "Four persons, who were running Kalyani Developers and Paramount Realty, have been arrested. They have been accused of conning more than 100 citizens by floating a scheme. The housing project was called Shanti Homes consisting of 250 row houses measuring 500 square feet in area, costing Rs 6 lakh, at Khed Shivapur area. But they had shown the same row houses and allegedly sold them to more than 300 citizens."
Speaking to dna, one such victim Shriniwas Ambaldage, 50, a resident of Anandnagar in Sinhagad road and a lecturer in SP college, said that he had booked a house on the advice of a mutual friend. But on cancelling, the return cheques given to them bounced.