On the last day of election campaign, Congress party workers found themselves in deep trouble in Rasta Peth. The Samarth police have detained three persons who are allegedly employees of Bharati Vidyapeeth for allegedly distributing money to some of the voters in Rasta Peth. Some Maharashtra Navnirman Sena (MNS) party workers, who saw these three distributing money, detained them and took them to their party office.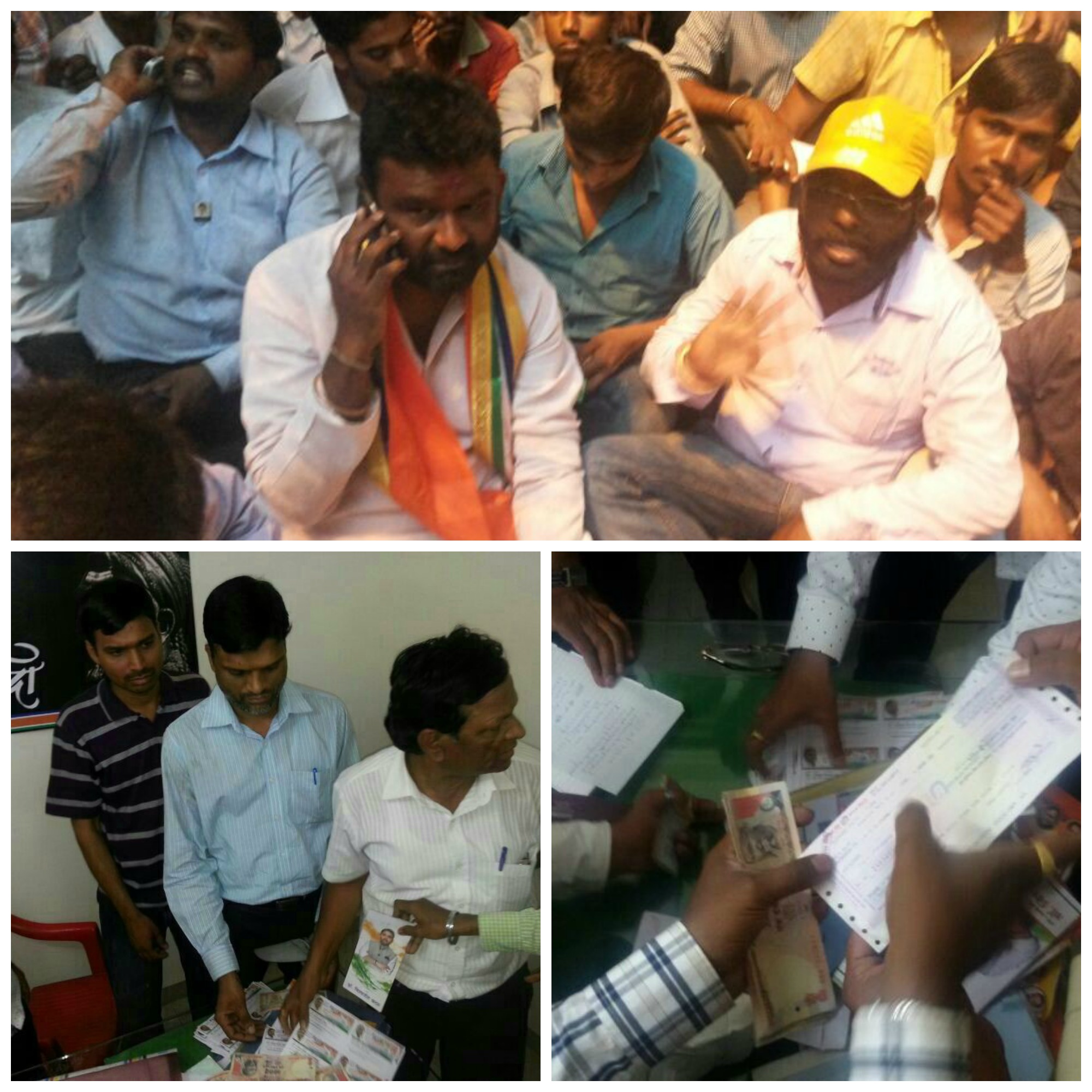 The detained have been identified as Surendra Vedpathak (51), Uday Patkar (33) and Abhinandan Muke (36). Vedpathak is vice-principal of the Ayurvedic College, whereas Patkar and Muke are professors in Bharati Vidyapeeth's Lavale campus.
Prakash Pawar, a real estate businessmen in Rasta Peth, who is an eye-witness and the complainant recalls, "An MNS rally was going on in the area, my friend and I went to Poona cafeteria for refreshments. Our mutual friend informed us, that some persons were campaigning for Congress along with huge bags were inside the slum area. We rushed to the spot, covering our faces with muffler. One of the Congress party member saw us. He pushed me and ran away. We detained this three persons and found cash notes. I alerted our other party members and brought trio to our party office at Rasta peth."
He added, "Our senior party members scrutinised the bags and questioned the three. While inspecting their bags, we found voter information of the Cantonment area, voters slips and some our area mandals and Congress party member's phone numbers. Trio confessed they had come to distribute the money and were working in the Bharti Vidyapeeth . We then alerted the police."
Soon after the message was circulated via social media, MNS activist gathered at the police station. Along with MNS candidate Deepak Paigude and lawyer Rupali Patil the crowd demanded Vishwajeet Kadam and his father and forest minister Patangrao to be made co-accused in this case.
Speaking to dna, Paigude said, "This is condemnable and cheap tactics by Congress. I made repeated calls to chief minister Privthiraj Chauhan and home minister R R Patil, but they are not responding. Stringent action must be taken against such persons. This time voters will not be lured. For past two days, I have been alerting cops and officials from election commission, but they are turning a blind eye, so we did it in our style."
D A Patil, inspector in-charge of Samarath police station said, "Initially, our constable went to the post to verify the information, after which a police officer along with Election Commission officials rushed to the spot. The trio were brought to our police station and while questioning, they have confessed that they were participants in the Congress rally. From their bags we have recovered Rs16,000 cash, pamphlets promoting Vishwajeet Kadam, handbills, along with voters names and contact numbers. The three live in Dhankawadi and came on bike."
He added, "The process of registering complaint is taking place, and as per the provisions of the EC a case will be registered. We are yet to seized the bikes."
'BJP popularity still intact'
Meanwhile, Pradeep Rawat and Madhuri Misal, the election in-charge for BJP candidate Anil Shirole have said that this incident has exposed the true face of Congress candidate who want to win the election by distributing money. Rawat has said that despite the fact that these people would resort to such tactics in the eleventh hour, the appeal for prime ministerial candidate Narendra Modi will remain the same.