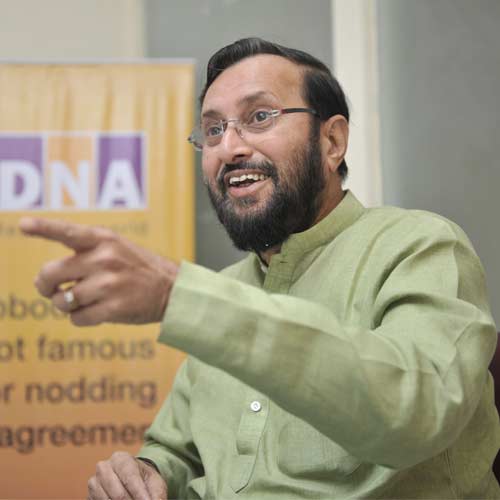 Pune: BJP national spokesperson Prakash Javadekar on Sunday said that it is for Congress and its president Sonia Gandhi to reply to the questions raised by the former media adviser to prime minister, Sanjay Baru that the government was virtually being run from Sonia's residence at "10 Janpath" instead of the Prime Minister's Office.
Addressing a press conference in Pune, Javadekar pointed out that these allegations are not from any political party, but from the PMs camp. He said that it was during the UPA tenure that PMO was denigrated, as all decisions were being taken by Sonia, and the PM was merely a person signing files. Javadekar said that Congress will have to answer these questions, since Baru has described 30 instances wherein the stature of the post of the PM was brought down.
Javadekar said that an increased voting percentage was an indication of the 'Modi Wave' and it reflected people's aspiration for change.
In another press conference, Goa chief minister Manohar Parrikar said that it was not the Gujarat model but it was the BJP model of development that has been observed across all BJP-ruled states. Parrikar also added that Modi was as secular as him.
Why was Modi mum on Kalmadi?
Replying to a question as to why Modi did not mention Kalmadi or MNS in his address in Pune, Javadekar first said that Modi must have forgotten to raise it. He later added, "These are local subjects and one can not expect a leader like Modi to talk on all issues."shailendra.paranjpe@dnaindia.net