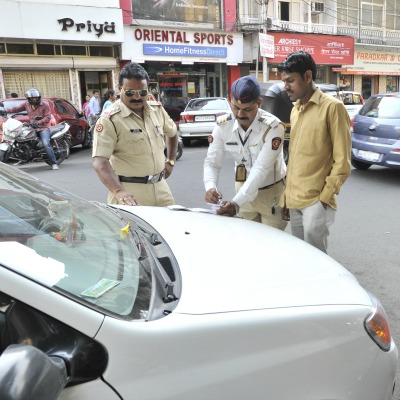 Pune: This August, the parking fees in Pune Cantonment area will be hiked by four times for two and four wheelers. The Pune Cantonment Board (PCB) President Brigadier Lalit Joshi has directed the Chief Executive Officer (CEO) K Venkat Nagireddy to increase the rates after he took a review of the pay and park scheme during the general body meeting.
Currently, the day long charges for four wheelers is Rs 20, and if the directives to be believed than the parking charges will pinch the residents hard.
CEO Nagireddy said, "The rates have to be revised again and a re-tender has been ordered. We have given one month's time to our tender branch to complete the process," he added.
The PCB President also questioned the PCB staff about the overcharging issues, Brigadier Joshi wanted to know if the officials are carrying out surprise check to curb the overcharging of parking fees taking place.
President pointed out that his daughter has complained of over charging on MG Road. "My daughter goes to MG Road, parks her two wheeler and pays Rs 5 as parking fees, when the actual fee is Rs 4. Please see to it that rates are in commensurate with changing times and board benefits by increasing the rates, " he added.
He further said that the PCB administration should introduce electronic vending machines for issuance of parking tickets so that a proper record is maintained before the board.
Brigadier Joshi was of the view that the PCB officials should check the contractor's payment collection records and stressed the need for a strong mechanism to be put in place to bring in accountability , transparency and increase in revenue generation of the board.
"There should be a system to keep a check on the contractor's collection. The PCB staffers must ensure that they keep an eye on contractor and ensure that he follows the guidelines mentioned in his contract," he added.