One of the oldest tech institutions, the college is trying for the status for five years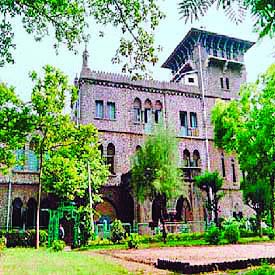 Pune: It seems that the city's premier institute College of Engineering, Pune (CoEP), which is the role model for other technical institutes and producing talent, need to wait for few more months to get the 'Deemed University' status as the process has been stalked at the centre level.
The senior level officials from the CoEP think that the state government is failing to lobby for the institute at the centre level and that is why, the process has been stopped. After the Film and Television Institute of India (FTII) got the status of National Institute of Importance, the 156-year-old technical institute too hopes that now the Ministry of Human Resource Department (MHRD) will act on the long pending proposal of getting deemed university status.
While talking to dna, one of the senior professor from the college said that FTII is far junior than CoEP, however after Member of Parliament from Rajyasabha, Praksh Jawadekar, who is from city, assumed office of Ministry of Information and Broadcasting, the pending proposal of FTII got the fillip and the institute was declared as Institute of National Importance.
"However, when it comes to COEP, the process is not seeing the light of the day reason behind is that the efforts to lobby for the deemed status are not up to the mark," he said.
When contacted the director of COEP Dr Anil Sahasrabuddhe said that there is a need to expedite the matter at the centre.
"We will meet Jawadekar and will ask him to put pressure since he is in the government and also belongs to city," he said.
One of the country's oldest technical institutions, the CoEP has been trying for a deemed university (DU) status for more than five years now. In 2009, it had furnished a proposal with the University Grants Commission (UGC) and the HRD ministry.