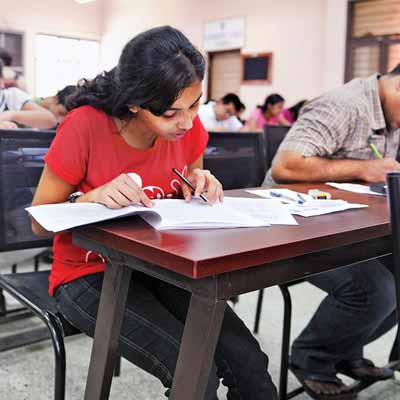 Pune: The students who are attending private classes in the city now cannot bunk their classes. The reason, some of these institutions have adopted the automated attendance system. Therefore, if any student bunks a class and spends the day out, the system will send a message to his parents, informing them about their child's absence.
Following an observation that several students who attend these private classes bunk the classes and spend time in malls and multiplexes, many of them have adopted strict measures. The students have been given a RFID-equipped identity card, which they have to swipe before entering and leaving a class.
Besides alerting the parents, the system will even send weekly report cards and exam results of the tests conducted in the classes to the parents even before the students get to know about the results the next day.
"The reason behind adopting such a system is to avoid any kind of blame game from the parents side if their child fails to perform in the school or college exam. If a student fails in an exam despite attending private classes, parents always blame the institutions," said Navneet Mandhani, director of Ambition Classes of Commerce, where more than 3,500 students take coaching. "This prompted us to bring in the system which can automatically capture the attendance and then send the report to the administrator and the parents," he said.
Manoj Chaudhari, the director of T4 academy, who has also adopted a similar system said that apart from dissuading students from bunking classes, the system is helpful in generating a report card of students on a monthly basis. "With the help of the system, we even share the results of the exams with parents on their cell phones through automated message," said Chaudhari.
The interesting part is that there are CCTV cameras fitted above the attendance machine which is continuously monitored by the branch manager and also. This prevents proxy attendance.
Harshada Shitole, parent of a student studying in private class which has adopted this system says that it is very efficient as now they can track their children' movement and progress report remotely.