Inauguration delayed as no one wants to take the onus for safety audits ordered for the three new routes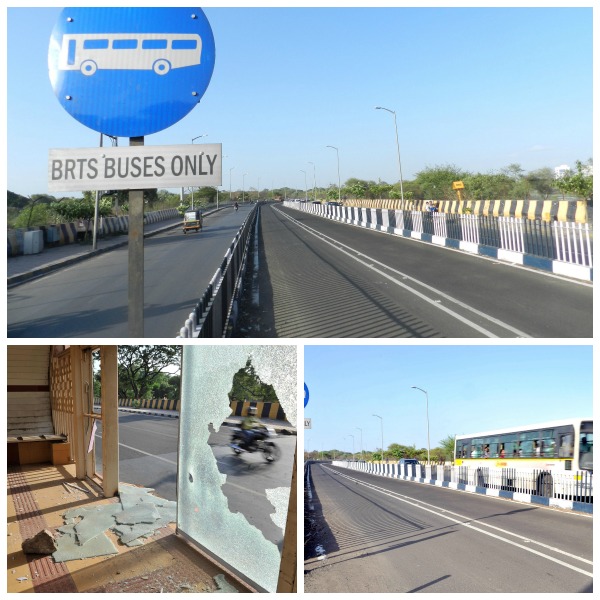 Pune: In 2006, just before the civic elections, the first BRTS project from Katraj-Swargate-Hadapsar route witnessed a hurried launch. The move received a lot of criticism. Learning from the experience, the civic administration carried safety audits of the three newly constructed BRTS routes.
The newly constructed BRTS routes on Sangamwadi Road, Nagar Road and Alandi Road were supposed to get operational at the beginning of the year. However, the routes are still waiting to be inaugurated while the civic administration and the Pune Mahanagar Parivahan Mahamandal Limited (PMPML) are busy blaming each other for the delay.
In December 2006, the first BRTS route of the country was inaugurated in Pune. It was a hurried inauguration which took place just before Pune went in for municipal elections. However even till date, the pilot route of Katraj-Swargate-Hadapsar BRTS has remained unsuccessful.
The route has witnessed several fatal accidents ever since it was made operational. Therefore, when PMC constructed the 16-km-long new BRTS routes at Sangamwadi Road, Nagar Road and Alandi road, the civic body had to carry out a safety audit of these routes with the help of experts from IIT Mumbai.
Bapu Karne, chairman of standing committee of PMC, said, "During the audit report, whatever improvements were suggested by the team of experts, the civic administration carried out those changes in the new routes. They are now ready for operations. Recently, the additional commissioner Vivek Kharwadkar had written a letter to the PMPML authorities that they can start operations on these routes. Now it is up to them."
When contacted, PMPML authorities claimed not receiving any such letter from the civic administration.