If you want to consume liquor, make sure you do not drive after consuming it or you could land in police net.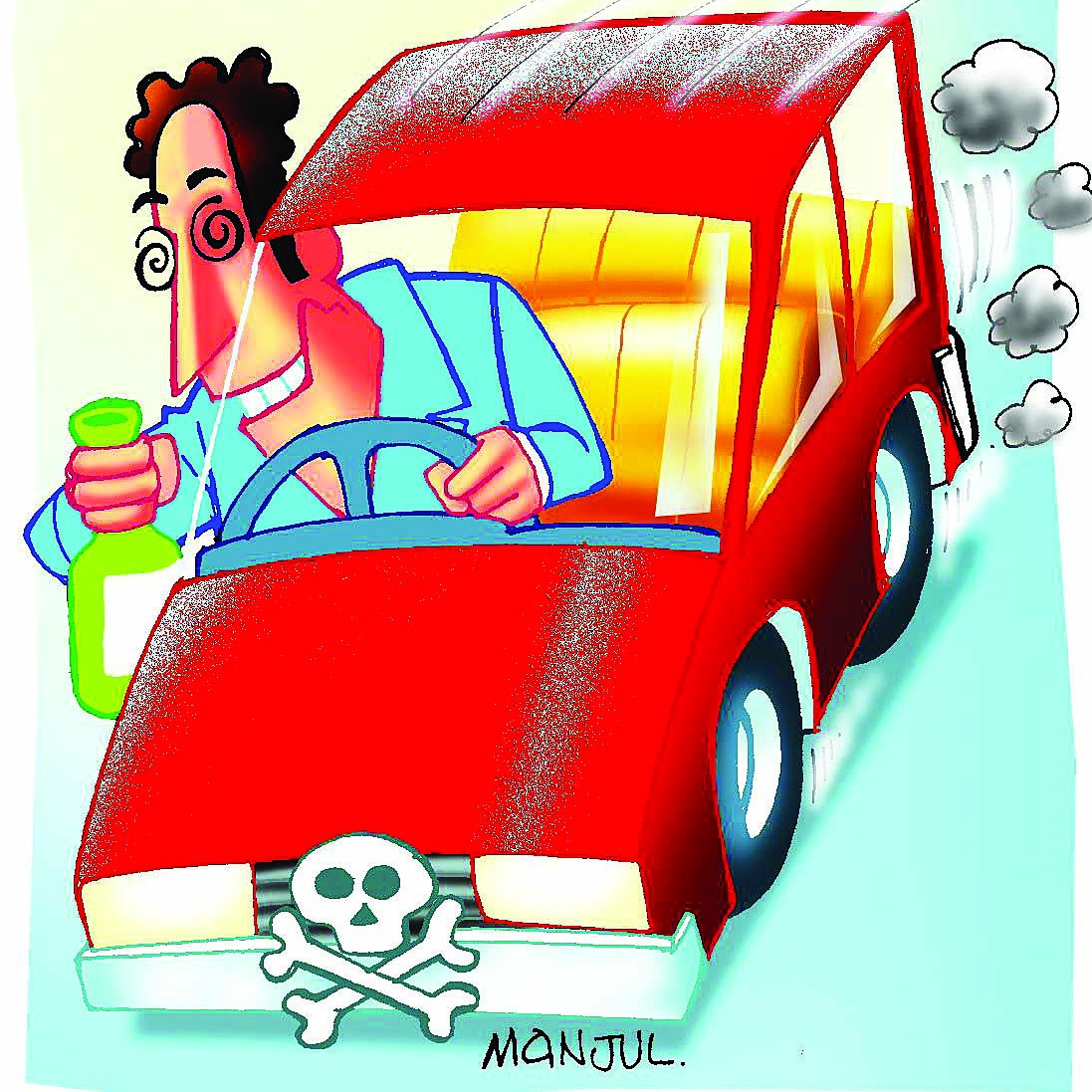 Anticipating that many people will be consuming alcohol before the start of the holy Shravan month, the traffic police department has formed 50 teams which are deployed at several places to carry screenings for drunk driving, and register cases for the same. The teams will be despatched for screening from today and will be on duty till Sunday.
The month of Shravan is considered to be holy in the Hindu religion and during this month, many people are known to abstain from non-vegetarian food and from consuming alcohol. However, just before the beginning of Shravan it has been observed that many people are indulging in liquor drinking, and in order to discourage the vehicle users to consume alcohol and drive, the traffic police has undertaken this special drive.
Deputy Commissioner of police (Traffic) Vishwas Pandhare said, "This weekend we have formed a team of 50 officers and 300 traffic policemen who will be keeping a watch on vehicle users who may be driving under the influences of liquor. From Friday night till wee hours of Sunday, our officers will be on the field and checking drivers and the vehicles. We have got 45 breathe analyzers for this drive."
He added,
"We will be mainly concentrating on the outskirts of the city like Chandani chowk, Sinhagad road, Hinjewadi area, Kothrud, Warje where such cases usually take place. We will not only impose fines against them but we will also take stringent action against them, such as filing criminal cases against the offenders under the Motor Vehicle Act and a charge sheet will be filed against such person in court."
Do your bit to help the police
Traffic police have appealed to citizen if they found any person driving under the influence of alcohol and creating public nuisance 020-26208225/26122000.