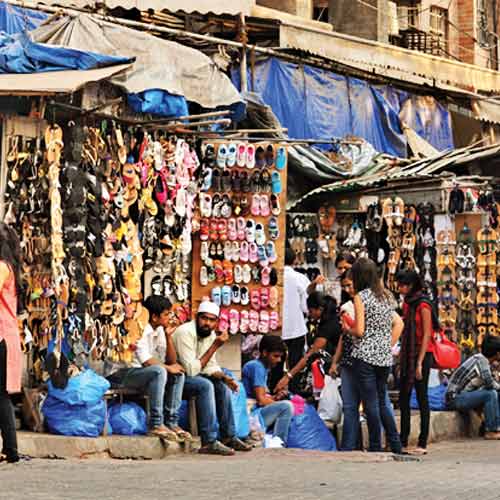 Pune: Pune Cantonment-based businessmen , local residents and activists are fed up with the rising menace of hawkers mushrooming across the area. On their behalf , a city-based lawyer Netraprakash Bhog , has stood up against hawkers and has issued a legal notice to (PCB) for its inefficiency, seeking an end to the problem.
Bhog in the notice issued on June 4 pointed out the apathy and lack of performance of its statutory duty by the encroachment removal squad in PCB. The squad is deeply involved in sustaining and maintaining the encroachments on the road sides and public spaces with the intention of obtaining unjust enrichment by failure to perform the legal duty and encouraging violation of laws.
The notice went on to add that none of the vendors has any licence for operating their illegal handcarts. The hawkers are occupying a major portion of the cantonment roads and carriageway causing serious nuisance and traffic snarls in the area.
It further stated that local goondas were collecting rents for illegal usage of roadsides from the vendors implying that the said roads are their private property and not public property. The current situation in PCB is a reflection of the willful neglect of the encroachment staff in carrying out its duties.
Speaking to dna, Bhog alleged that goons are leasing out the road side junctions by removing autos at the stands as well as removing two wheelers parked in their official slots and replacing them with handcarts selling cooked food and food items. The board administration could not be contacted despite repeated attempts.
Bhog has also petitioned Pune Sub Area Command and Pune Police Commissioner Satish Mathur seeking strict action against hawkers at the earliest.
Vikas Bhamure, another cantonment based raised too has raised serious concerns about the hawkers and their illegal operations in cantonment. " We want an end to the hawker menace in cantonment as it is a threat to smooth flow of traffic and a section of vested interests including politicians were involved in backing them , " he added.
Dec 27, 2013 : A group of irate vendors from Taboot Street had allegedly attacked the owners and employees of Budhani Brothers Wafers in Camp . The victim identified as Hrishabh Budhani and others received minor injuries in the attack. The Cantonment police had detained two vendors. The Budhani brothers did not permit them to stand in front of their shop leading to the attack.