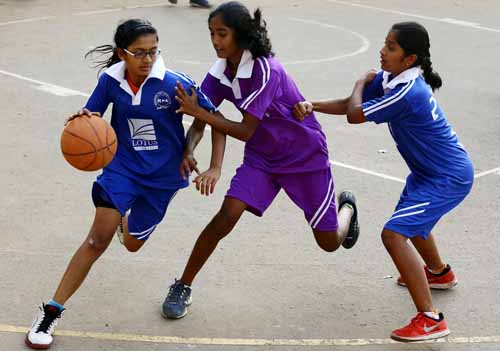 Chintan Group girls defeated Lotus Landmark 32-27 in the opening round of the Under-13 Pune Basketball League at Modern School ground, Shivajinagar on Tuesday.
Deah Dash (8 pts) and Sanika Nair (7) were impressive from the winning team while Twinkle Desai and Sai Jagtap showed some resistance by scoring 12 and four points respectively.
In another match, Rayna prevailed over DY Patil with 23-14 verdict. Shivani Godse emerged as highest scorer with 18 points. She was well supported by Sarika Nair with seven points.
Results: Chintan Group: 32 (Deah Dash 8, Sanika Nair 7) bt Lotus Landmark: 23 (Twinkle Desai 12, Sai Jagtap 4); HT: 14-14; Rayna: 23 (Shivani Godse 18, Sarika Nair 7) bt DY Patil: 23 (Isha Gharpure 6, Sanskruti Bhosale 6).