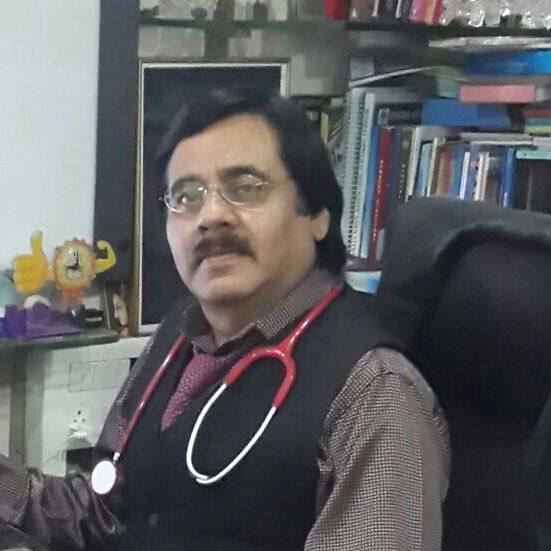 Getting a heart attack is often a wake-up call for people to change their lives, whether that means quitting smoking, eating healthier, start exercise, or simply focusing on doing the things they enjoy.
But surviving a heart attack can trigger anxiety too. What if it happens again? And while many men and women may worry that their heart will give out during a vigorous exercise session, an even bigger concern seems to be sex. Sexual activity often is reduced post any cardiac event because of the anxiety that sexual activity might worsen the cardiac condition or even cause death, this affects their marital relationships and leads to depression which then leads to erectile dysfunction in men and decreased libido.
To address this fear, there are guidelines which American Heart Association provides us, about resuming a healthy sex life following a heart attack, stroke, heart transplant or other cardiovascular procedure. It may sound pretty standard, but the truth is that, until now, patients have received little to no counseling about this important issue. These are important recommendations that acknowledge the hesitancy of couples to resume their sexual activity, even though the actual risk of worsening with sexual activity is extremely low.
Sex isn't as risky as you fear, and if you don't experience cardiac symptoms (such as chest pain, shortness of breath, and dizziness) during exercise, you probably won't experience them in bed. It's helpful to think of sex the way you might think of other activities that require exertion, such as walking up stairs, exercising, or returning to a generally active lifestyle.
Your sex life may change -- and that's okay, as, many people take a cardiac event as an opportunity to make some changes to their lifestyle. While you certainly may be able to return to the same sex life you had before, you may want to reassess things between the sheets. Though there are not enough reports of post coital deaths, The American Heart Association recommends considering positions that are comfortable - the partner on top during intercourse usually exerts more energy. If you're not ready to return to sex completely, don't miss out on other forms of physical intimacy, such as hugging, kissing, cuddling, and touching each other. Masturbation can be a healthy way of easing back into things, too. Ideally post angioplasty one can resume sexual activity after a week and after a bypass surgery one can resume the sexual activity after six weeks provided the stiches are healed.
Women are not small men. Women may experience their own sexual challenges, both before and after a heart attack. Their sexuality can often get marginalized. Communication is key. The most important issue is that doctors and patients must put aside any embarrassment and talk about sex openly. Unfortunately, not all doctors may feel comfortable broaching the subject, so you may have to raise it yourself. Just think of your sexuality as part of your overall health, and be sure to ask all of your questions, from when can you have sex again, to how to deal with fears and anxieties.
It may not be easy at first, but talking with your doctor and your partner, about your concerns, can go a long way to helping you get back in the swing of things. My genuine advice is that though sex is a mirror of rest of your relationship. Sex doesn't make a relationship, love does. It's not sex that gives the pleasure, it is the lover. A heart that loves is always young and having sex has no expiry date.