Following up on dna's Sunday March 23 report on Bahujan Mukti Party's announcement about putting forth Mirza Himayat Baig's name as their candidate for Lok Sabha election, Chaitraly Deshmukh finds out the legal and social perceptions and possibilities of it happening.
Pune: While political parties are trying hard to put forward candidates with a clean image for the ensuing elections, the Bahujan Mukti Party (BMP) seems to be swimming against the tide.
Though Puneites are still to heal from German Bakery blasts that shook the city's security misconceptions, convicted prisoner and key accused Mirza Himayat Baig is planning to contest elections.
The BMP has announced nomination of Baig who was convicted for the German bakery bomb blasts in Pune as their candidate of the Aurangabad constituency for the general elections 2014.
Baig was sentenced to death in the German Bakery blast case based on a charge-sheet submitted by the Maharashtra Anti-terrorism Squad claiming that Baig along with Indian Mujahideen operative Yasin Bhatkal conspired to carry out the blast on February 13, 2010.
The explosion that ripped the eatery, killed 17 people including nine foreign nationals and injured 64 others.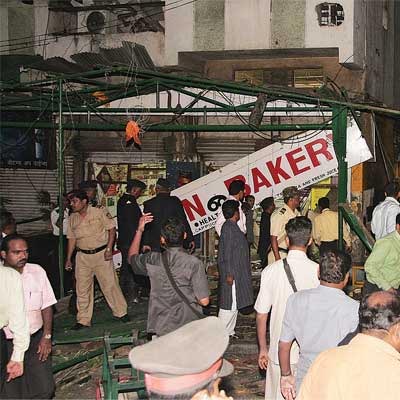 Baig's lawyer Mehmood Pracha claimed it was Baig's legal right to contest and he should not be deprived of it. "Even though he is convicted but the election commission must consider his case as a special one. Of the four investigation agencies, three investigation agencies like National Investigation Agency (NIA), Bangalore crime branch and Delhi Police special cell have not found anything on him. It's only Maharashtra ATS which claims he is an accused. Now that he is given clean chit, his case must be considered in fresh manner."
He added, "If the Election Commission reject his nomination we will approach court in this regard." V L Matang, all India president of BMP said, "Many minority youths like Baig have run away from the city under the pretext that they could be arrested in false terrorist cases. Many Muslims from Aurangabad will support him and it's not a question of winning or losing in this election."
Baig's brother Tareq said that they came to know of his nomination from the press. "It was never his dream to join politics but let's hope for good." Meanwhile, senior lawyers said that it was a futile exercise.
Senior lawyer Nandu Phadke said, "No convict can contest elections. As per the judgement of Supreme Court it mentions that a person who is convicted and confined for more than three years is not liable for election. Earlier any person who is convicted used to claim that he has went into appeal against the conviction and contest elections but now they still remain a convict until acquittal."
Senior lawyer SK Jain said, "Baig is a convict and this is a publicity stunt only. Baig is an accused and that also convicted with death sentence in sedition against India. Hence it is not possible that he would be allowed to contest elections."
Yogita Pansare widow of autorickshaw driver Shankar Pansare, who was killed in German Bakery blast said, "This is really shocking to us. Here we are awaiting his hanging and he is planning to enter politics."