32-year-old tells police robbers threw it in his eyes and made off with Rs11 lakh from him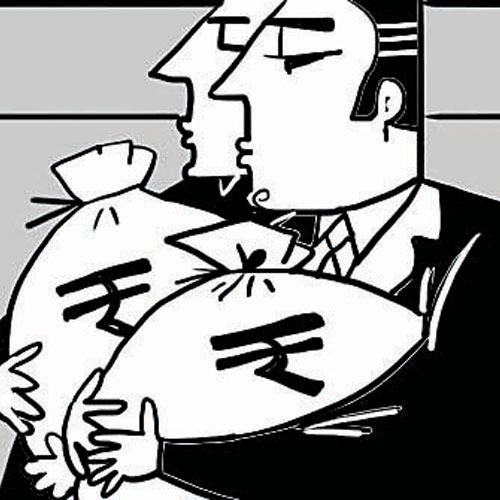 Burdened by the loan that he had taken, a 32-year-old businessman staged a drama to have been robbed, so that he can get compensation from the insurance company. In his police complaint, Naresh Balkodgikar said that the robbers threw 'chutney' into his eyes and snatched away Rs11 lakh from him. However, the police outsmarted him by finding out that Balkodgikar himself prepared the chutney in his house. Not only that, he also poured it into his eyes himself to make his 'case' look real.
Balkodgikar, a resident of Hamumannagar in Bhosari, approached MIDC police station on Wednesday. He stated that he was carrying Rs11 lakh in a bag on his scooter when two men on a motorcycle dashed against him near Balajinagar. He told police that the 'robbers' threw chutney into his eyes made away with his cash. Initially, the police had registered a case of robbery against two unidentified persons.
RP Kunte, inspector in-charge of MIDC Bhosari police station, said, "Balkodgikar runs a money transfer company under the name of Tanuja Enterprises. It collects cash from customers having accounts with Bank of India. Balkodgikar then approaches the bank and the collected money is put in the accounts. Balkodgikar approached us with torn clothes, a bleeding head and chutney in his eyes."
He added: "Initially, we registered the incident when he gave us descriptions of the robbers and sent him for first aid. We asked Balkodigar to give us the total number of customers from whom he had collected the cash and how much he was crying. In the meantime, we sent a lady officer to his house. She found out that a similar chutney was prepared at his home. When we confronted him, he then spilt the beans."
Balkodigar's business was going down and he was aware that he would be getting additional insurance amount if he could prove that his money was stolen. In order to make this happen, he started reading various modus operandi used by robbers to loot citizens in the Pimpri-Chinchwad area.
Inspector DP Shinde said, "We will be approaching the court and on its directions we will file a case against him or warn him."