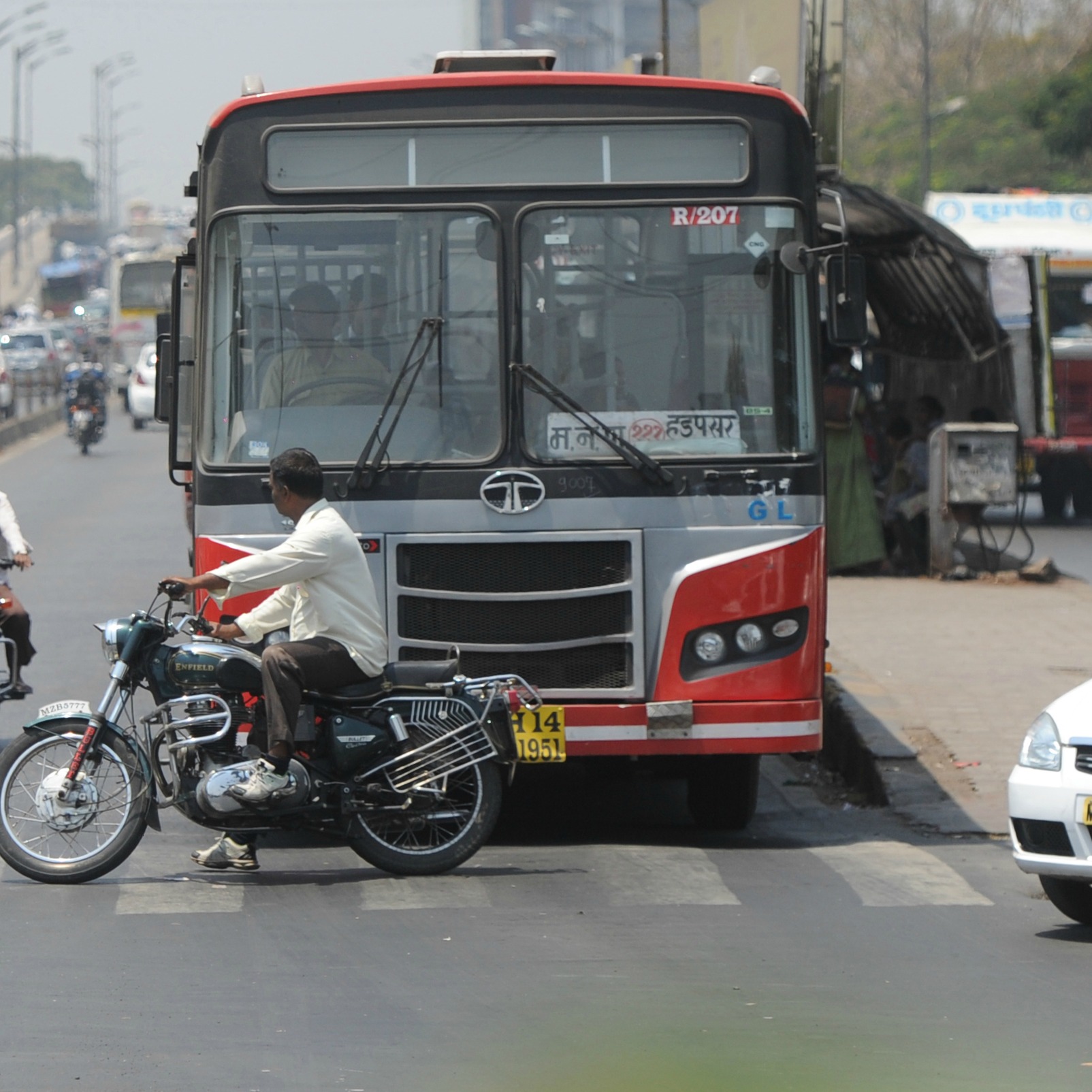 The 115 kms of total BRTS network of routes planned for PCMC-PMC area, when completed and jointly operational, will become Asia's biggest and one-of-its-kind BRTS interconnected system. This announced by Ex- Officio Joint Secretary, Ministry of Urban Development, Government of India, SK Lohia, in his keynote address at a seminar organized today for Pimpri Chinchwad Municipal Corporation officials, on how to develop a sustainable and equitable transportation for the twin town.
The seminar discussing 'Sustainable Transport for Pimpri Chinchwad' was organised by the Institute for Transportation and Development Policy (ITDP), an international non-governmental non-profit organization providing technical assistance to cities and local advocacy groups on sustainable transportation development. The seminar was held on Friday, July 25, at Hotel Citrus in Pimpri.
On the present situation of urban transport in India, Lohia said that it has become a constitutional and institutional orphan. "Public transport in India is not considered as public services. In our city master plans, there is no place for mobility plan. Our priority should be people and accessibility, with precedence to pedestrian movement, non-motorized transport, affective public transport and last private vehicles," he said. Giving an example, he said that in Mumbai even today, 44% of commuting happens by walking, so it becomes important that we develop neighbourhoods that promote walking.
Lohia said that the government is working on the concept of Smart City Scheme of developing 100 such cities across India and Pune is going to be one of them. "PCMC-PMC can be the best example of a city in India with the success of BRTS. It is an illusion that having big, free flow, signal free roads with flyovers will resolve the problem, instead it is encouraging that more private vehicles on road," he said.
A total of 45kms of BRTS routes are being developed within PCMC limts, which include 4 routes of Nigdi-Dapodi (12kms), Sanghvi-Kiwale (14.50kms), Nashik Phata-Wakad (8kms) and Kalewadi-Dehu-Alandi (10.50kms). The BRTS projects within PCMC is funded by JNNURM and
Sustainable Urban Transport Project (SUTP) programme, in partnership with Global Environment Facility (GEF), World Bank and United Nations Development Programme (UNDP).
Debate and Arguement
During the presentation on proper implementation of BRTS project by ITDP experts, PCMC corporators invited for the seminar raised the issue of difficulties in present planning of BRTS in the twin town, especially the long delayed Nigdi-Dapodi route, which is causing inconvenience to traffic movement. They were raising various doubts of how improper implementation of the BRTS route on Nigdi-Dapodi stretch may give rise to various safety concerns, with speed lane running in the centre of the 8 lane road. They pointed that to accommodate BRTS lane the footpath width is being decreased.