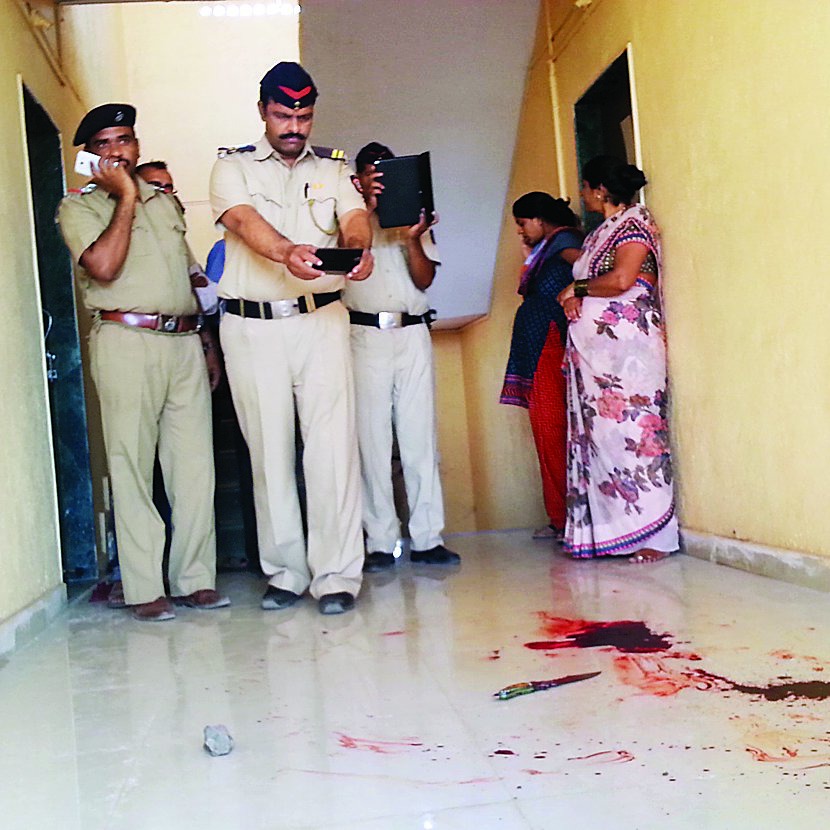 Pune: Barely two days after a 34-year-old techie was stabbed to death in Hinjewadi area, yet another murder has been reported in the city from Wagholi. The deceased, identified as Abhishek Rai, 25, hailed from Bhopal and was supposed to start working at Shoei Finishing Private Limited as mechanical engineer from Monday.
Rai was found murdered in his rented flat at Golden Society on the Wagholi Kesnand Road and the incident took place in the wee hours of Sunday morning. A case of murder has been registered with the Lonikand police station against unidentified persons by the deceased's roommate Siddharth Jain.
As per Jain's statement, Rai was a light sleeper and used to wake up hearing even the slightest of noise. "On that night, he heard some disturbance and went out to look into the matter. He saw two robbers and we are assuming that he tried to catch them red-handed when they allegedly stabbed him," said Chandrakant Jadhav, senior police inspector at Lonikand police station.
According to the police, the incident took place in the passage of the second floor where Rai lived. "Rai raised an alarm when he saw the robbers. He was crying in pain when Jain came out and saw the two robbers. He rushed to his friend's rescue. Rai was stabbed on his chest and stomach. Meanwhile, the robbers managed to flee into the fields near the building," said Jadhav. Rai was rushed to Lifeline Hospital from where he was shifted to Ruby Hall Clinic. However, he succumbed to his injuries.
Rai's elder sister lives and works in an IT company in Hadapsar. The police handed over his body to her. Rai's neighbour Yogesh Satav, who runs a tour-travel business said, "Around 3.20 a.m., I heard Jain screaming for help. I got up and found that our house's main door was locked from outside.
I saw two people running downstairs. I yelled for the watchman to nab the robbers. Jain opened my door but before we could catch hold of the robbers, they disappeared in the nearby fields."
According to Satav, Rai was a nice boy and he had last interacted with him on Saturday. "He had given my reference at his work place as local guardian. Monday was supposed to be his first day at work. Our society is new and we have just one watchman right now. We are yet in state of shock," he added.