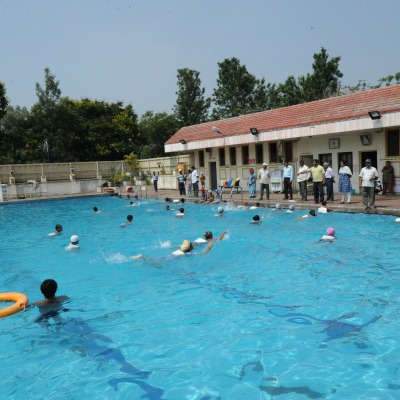 Pune: In yet another case of suspected drowning in a swimming pool, an eight-year-old boy who had come to visit his cousins in Pune, fell unconscious while swimming, and later was declared dead. The incident took place at a Bibwewadi housing society on Thursday evening.
The deceased has been identified as Krish Raka, from Jalgoan. At present, a case of accidental death has been registered with the Market Yard police station.
SM Babar, inspector in-charge of Market Yard police station said, "The incident took place on Thursday around 4:50pm at the swimming pool inside Vardhaman Puram society in Bibwewadi. Krish, his sister and a cousin had entered the swimming pool at 4pm. His sister noticed that he was feeling restless and alerted the swimming coach. He fell unconscious when he was removed from the pool and rushed to Rao hospital."
He added, "The doctors at the hospital declared him dead. Krish resides in Jalgoan and was visiting his maternal uncle during summer vacations. His uncle lives in the same society, where the incident took place. Krish's body has been sent for an autopsy and on preliminary grounds, it appears that water entered his nostrils while swimming."
A similar incident occurred last Thursday, when Trishala Palesha (26) fell unconscious in the YMCA swimming pool and died under treatment the next day.