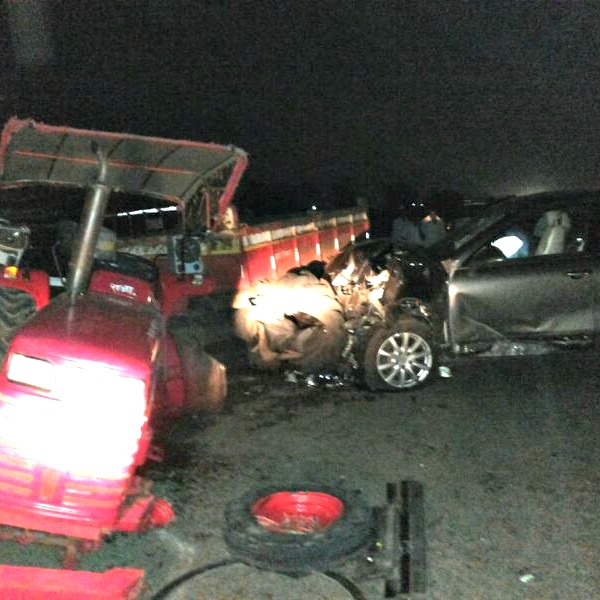 Producer Boney Kapoor and his driver sustained minor injuries after their SUV collided with a tractor near Wai. The incident took place at the Loland Phaltan Pandharpur road at about 10 p.m.
Boney Kapoor was camping in Satara and Wai for the shooting of his film 'Tevar' starring his son Arjun Kapoor and Sonakshi Sinha. The shooting had been taking place at a location in the vicinity of Veer Dam. After wrapping up for the day, producer, Kapoor was being driven to his hotel 'Nisarg' located near Sakharewadi Village when his vehicle collided with a tractor crossing the road.
No major injuries have been reported and all 3, including the driver of the tractor are safe.