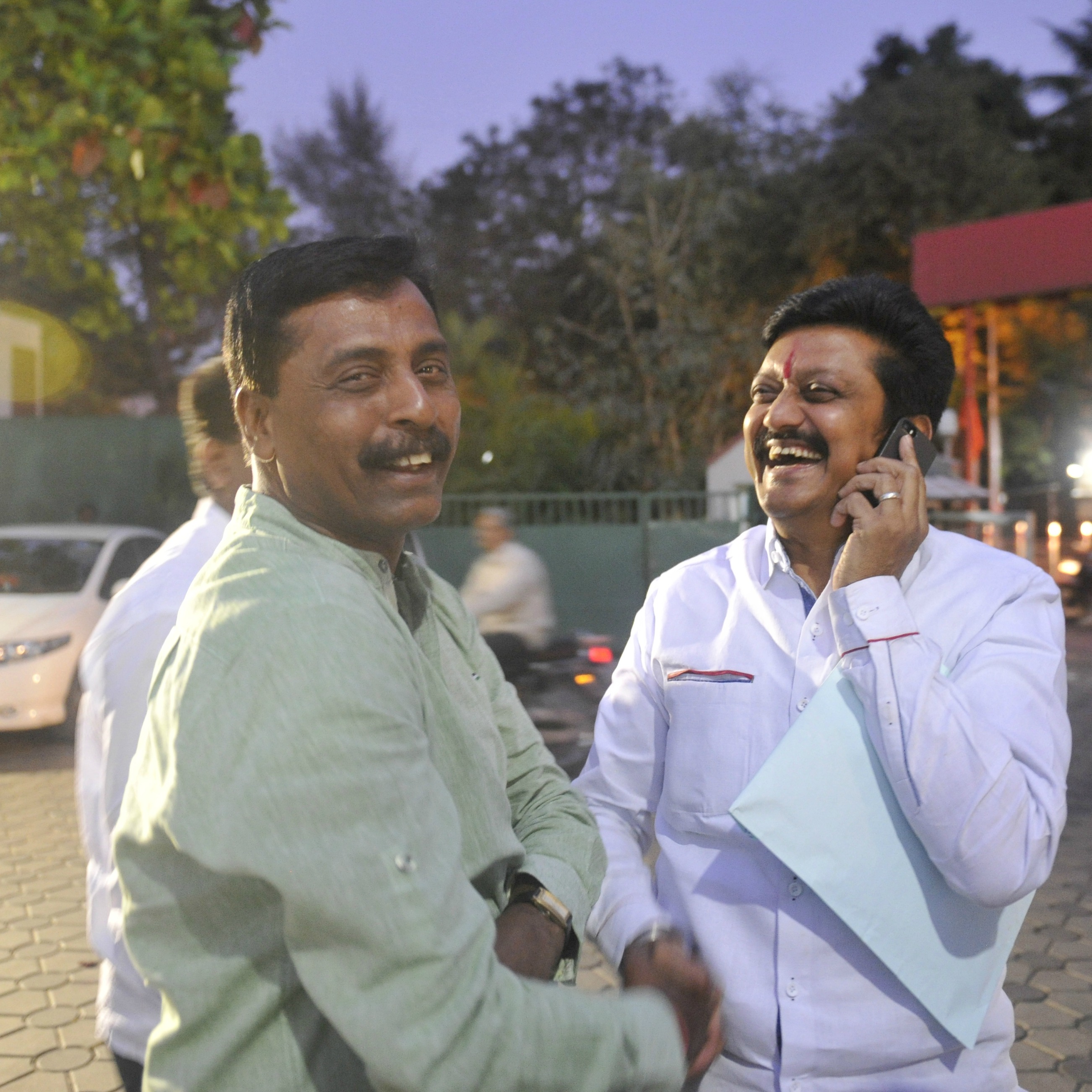 Pune: The air was seasoned with a wave of victory at the Bharatiya Janata Party (BJP) Pune office, as the decade-long dry spell came to a thundering end. BJP finally conquered the fortress held by the Congress party in Pune, as Anil Shirole ensured a landslide victory with 3,24,769 votes over his closest rival Congress candidate and youth leader Vishwajeet Kadam. This is perhaps the biggest victory margin in the Pune's Lok Sabha history.
Shirole earned 5,69,825 votes, while Vishwajeet Kadam of Congress managed to bag 2,54,056 votes in his favour.
Incidentally, in the 1999 Lok Sabha elections, BJP's MP Pradeep Rawat was the face Pune with the NDA government in the center. Now, that the NDA is back in majority at the center, Anil Shirole is the new face of BJP in the city.
The 'Modi wave' seemed to have worked in Shirole's favour, who spending the day flashing victory signs and making 'thank-you' speeches well ahead of the before the final curtain-call to the entire LS electoral process.
Meanwhile, the mood across counting booths as well as Congress Bhawan in the city wore a grim look, with party workers expressing disappointed over an imminent BJP victory.
Shirole was in the lead right from the first round of counting. As the process progressed, his lead only kept increasing. While Shivajinagar, Kasba and Kothrud that are traditionally known as BJP voter banks voted in Shirole's favour, but his victory was sealed by Congress-dominated regions such as Wadgaon Sheri, Parvati and Pune cantonment areas.
Shirole got 99,428 in Kasba; 1,22,721 in Kothrud; 1,07,555 in Parvati; 78,665 in Shivajinagar; 63,790 Pune cantonment and 97,376 in Vadgaon Sheri.
As the results started being made public, BJP party workers steadily started rejoicing and preparing for celebrations. BJP corporator Hemant Rasne declared that he had ordered for 300 kgs of sweets to be distributed to locally at Dagdusheth Halwai Ganpati, as he was expecting a majority with over 300 seats won by the party, another corporator Manisha Ghate ordered 5,000 ladoos.
Shirole, along with other candidates including Vishwajeet Kadam of Congress visited the counting center at Koregaon Park early on Friday morning, and they left the venue after counting started. However, when rounds started underlining Shirole's victory, he came back to the counting center with his supporters, where a brief victory march was also carried out just outside the counting centers.
Shirole said, "Thanks to the Punekars for giving me their support. The betterment of Pune and it's infrastructure will be my priority."

History to change?
Out of 15 LS elections conducted so far, Congress has dominated Pune by winning nine times. The party has also ruled the Pune Municipal Corporation for decades, barring the 2007 elections, which saw the rise of the "Pune Pattern". This was an association of Shiv Sena-BJP and the NCP to keep Congress, especially Suresh Kalmadi at bay, during which the PMC saw BJP-Shiv Sena and NCP at the helm.
Early Celebrations
Celebrations were galore at the Pune office of the Bhartiya Janata Party as after a long wait spanning an entire decade, the moment of victory had arrived. With win of BJP candidate Anil Shirole leading by a margin of 3,14,870 (provisional figure) over his nearest rival Congress candidate and youth leader Vishwajeet Kadam, the party workers were seen rejoicing from as early as 11am as the victory became imminent giving the high margin of difference.
At 10.15am itself, party workers at Bhartiya Janata Party (BJP) were seen in a celebatory mood as their candidate for Pune Loksabha constituency seat was leading with a clear majority of 68277 votes by fifth round. With every round, hopes of Congress candidate and youth leader Vishwajeet Chavan seemed to dim as he went down from trailing at less than half the votes counted in round One to 44827 votes as compared to Shirole's 97391 votes counted by Round Four. By Round Five, the numbers stood at 123538 votes counted for Shirole as compared to 55251 votes counted for Kadam. At the Congress party office, crowds were thin and people stayed glued to television seats.
End of Round 12 Anil Shirole leads in Pune by 160146 while by the end of round 29 the provisional figure touted a win with 5,68,341 votes while Vishwajeet Kadam of Congress trailed with 2,53,471.
Anil Shiroles Tweet the evening before
I've been smiling lately, thinking about the good things to come And I believe it could be, something good has begun...

— Anil Shirole (@AnilShiroleBJP) May 15, 2014