When Urvashi Patole founded Bikerni, the first and only all women motorcycle association of India, little did she know that apart from upping her own confidence she will also help shape the lives of 300-odd other women. On this International Women's Day, Urvashi will be sharing her travel stories and performing at the Amanora Town Centre.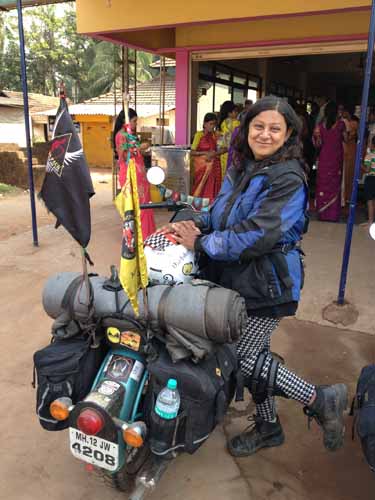 The event will have Bikerni members perform stunts and Urvashi give out tips on safety measures and riding. "Ours is an association and not a club. Our focus is mainly to explore the benefits of riding by encouraging more and more women to join in," said Urvashi.
She believes biking has no cons and it has only helped her grow as a person. "I was a very shy kid who turned out to be experimental and out-going after I took up riding. It is a good way of finding your inner self," she added.
There is no pretence in riding and it only goes on to inspire and influence. "The only aspect that needs keen attention is safety. Riding alone welcomes untoward incidents so one has to be prepared with pepper spray, emergency dialing and GPS."