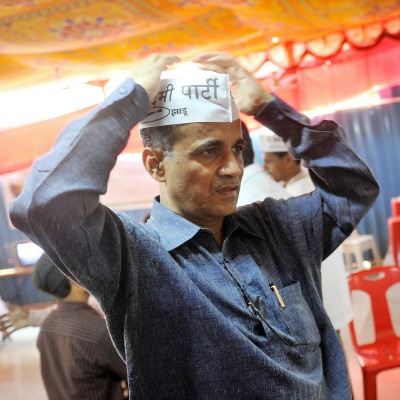 What are your plans for Pune?
Eradicating corruption, better education facilities for post graduate students and job placements for students within India so that our superior brains do not have to go outside is on my priority list. Besides, I will be working towards providing better housing facilities to the middle-class. Strengthening public transport, including the local railway route, is also in my list of agendas
Your take on other candidates
Whether it is Congress, BJP or MNS, it has been observed that there are some party workers from all these parties who are not happy. That they are not united will work in favour of AAP. Congress denied ticket to Suresh Kalmadi who was the party's face in Pune and his supporters are disappointed. BJP is also witnessing the same disappointment. In MNS, they have given ticket to a candidate who was away from politics for a long duration and has returned merely for a political purpose.
After Arvind Kejriwal resigned as the Delhi CM, do you still feel that citizens will back AAP?
Many citizens ask us similar questions. The amount of work AAP has done in those 49 days has shaken the entire country. We represent the common man and when it comes to their benefits and rights, we cannot compromise on the party principles.
Are you worried about the AAP attracting youth, especially from IT sector?
If you look at the manifesto of these political parties, there are all the same promises made in the past elections too. The promises of eradication of poverty which Congress is making since two decades, is being continued. BJP continues to speak on Ram Mandir and MNS has done nothing so far.