Total football rules at Balewadi. Apart from the ongoing makeover of football stadium, the condition of cycling track and ground for other sports lie in poor state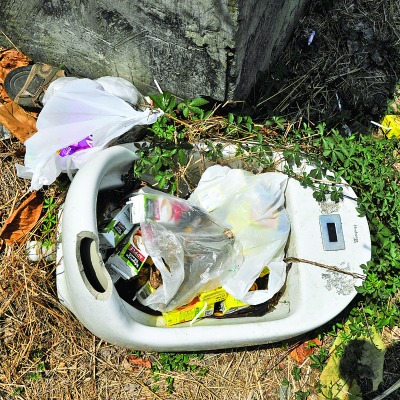 Pune: Even as the football stadium at Balewadi gets a world class makeover worth Rs 4crore, sportsmen say that far from being world class, the stadium authorities should seriously consider at least providing basic facilities at the venues for other sports.
From need to work on basic necessities like unusable toilets to cracked floors and lack of changing rooms, the more serious concerns for sportsperson are the shambles in which some of the sporting venues are in.
When dna lensman paid a visit to the world class stadium, here is what we saw. At the velodrome, from the cracked up tracks to the broken watch tower, it explained why there have been no events here in the recent past. Grass is growing on the tracks that are in a state of neglect and haven't seen maintenance in a long while.

At the handball ground, the goal post is a funny ensemble. Instead of making it into a permanent structure by concretising it, it had perched uneasily on a stone - one hard throw and it would go flying right off the venue!
The worst state however, are the toilets at most of the venues. Trash is thrown into the bathrooms and commodes are being used at dustbins at the venues where national athletes from across the country come to exhibit their talent.

Asked on the state of decrepit, one of the Balewadi officials said, "Such changes could come in only if there are any international events. Commonwealth Youth Games in 2008 changed the entire complex and that change was after the 3rd National Games which were held in 1993-94. That time, it took over 14 years to give a better look. Unless something of that magnitude happens the rest of the venues getting a facelift is doubtable."
However, commenting on the poor state of the Velodrome the official stated that they have approached the state government and are waiting for their reply to fund them in making it worth having competitions.