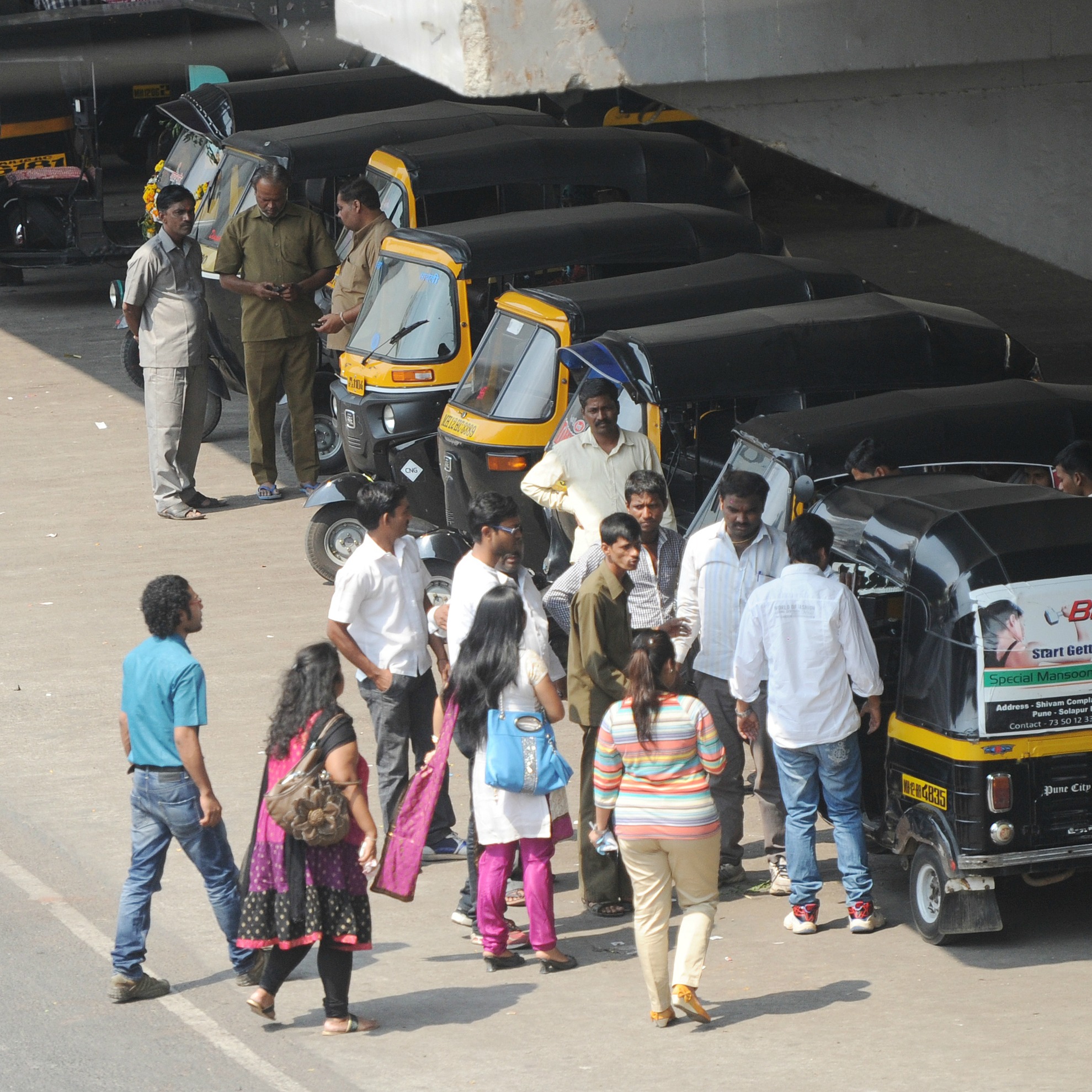 Pune: Techies in Magarpatta city are being fleeced by autorickshaw drivers, as the traffic department officials choose to look the other way. A ride that should not cost more than Rs30 to 40 is earning autorickshaw drivers anywhere between Rs100- 120 per ride. Auto drivers refuse to ply passengers by the meter and instead have started a share-auto system.
Thousands of employees working in the IT and BPO firms inside Magarpatta city commute via public transport every day, and several of them complain that to go inside the city from Magarpatta Corner on Solapur Road, which is hardly a one-and-half km route, auto rickshaw drivers charge them between Rs30 and 50 per seat. "I have recently joined an IT firm in Magarpatta and use public transport every day. Since I stay on Satara Road, I take a PMPML bus and reach to the Magarpatta Corner. From there to my office, I have to pay Rs 40 that too in a sharing rickshaw," said Rashmi Malve, one of the employees.
Malve also said that the auto rickshaw drivers who stand at the Magarpatta Corner, do not ply according to the meter, which is a mandate.
Another employee, Gayatri Mishra said, that since these rick drivers believe people working in companies inside Magarpatta pay whatever fare they demand, commuters are continued to being exploited. "While returning also, these auto rickshaw drivers charge Rs 50 to reach to the corner," she said.
Speaking to dna, deputy commissioner of police (traffic) Vishwas Pandhare said that people are not coming forward to register complaints. If complaints are filed, the traffic police will take appropriate action.
"I appeal to commuters that if any auto rickshaw driver do not ply as per the meter, and charging whatever amount they feel, they should approach the near by traffic cop or call on the police control room," he said. He, however, ensured that he will speak to the traffic division in Hadapsar and ask them to take action against auto rickshaw drivers who are violating rules.
What you can do
Note the location and auto number
Approach the nearest traffic police on duty.
Call 1800-233-0012 and register a compaint
How RTO can tackle this
The Auto Rickshaw driver's liscence will be suspended