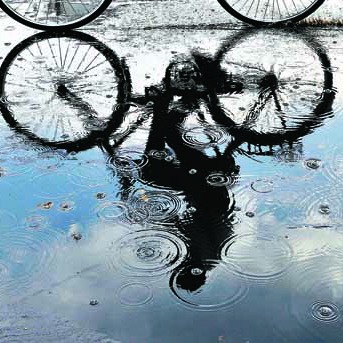 Pune: After hitting the Andaman and Bay of Bengal earlier last week, the advancement of the Southwest monsoon has halted since climatic conditions are not favorable. Experts from India Meteorological Department (IMD) stated that as opposed to the earlier prediction of the monsoon arriving in Kerala by June 1, it is likely to be delayed.
Meanwhile, the maximum temperature of Pune city continued rise and on Sunday the maximum temperature was recorded at 38.2 degree Celsius. According to the city forecast from the IMD, the maximum temperature for the next 48 hours will be 38 degree Celsius. The skies will be partly cloudy next week, but Puneites will have to longer for pre-monsoon showers, before southwest monsoon actually sets in. The citizens were relieved as the mercury dipped last week due to pre-monsoon showers in the city, but the rain clouds has not advanced yet.
At the beginning of this month, the IMD experts had predicted that the monsoon would be arriving Adman and the Bay of Bengal before time, as it did. The monsoon further was to enter Kerala coast on June 1, but as the climatic conditions are not favorable, there has been no advancement in the monsoon clouds for last three days. According to IMD experts, if the monsoon's arrival delays in Kerala, there are chances of delay in monsoon's arrival in Maharashtra as well.