Treasure hunt | A team of archaeologists from Deccan College discovers human skeletons in Hisar burial mounds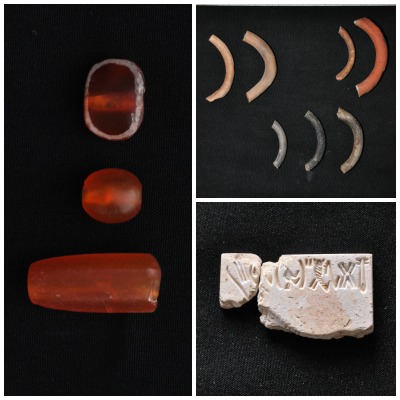 Pune: In one of the largest excavations undertaken for an Indus Valley civilisation site at Rakhigarhi in Hisar district of Haryana, city-based archaeologists have discovered human skeletons in the burial mounds.
In order to know more about their origin, race, food habits, health and the diseases that plagued them, a team of scientists from Seoul National University of Medicine, South Korea has been roped in to conduct DNA testings on these skeletons.
Archaeologists working in the village believe that the Indus Valley civilisation has its roots in Rakhigarhi and gradually grew from there.
The team from the archaeological department of Deccan College, which has been conducting excavations at the village, believe that Rakhigarhi is the largest Indus Valley civilisation site spanning across a 350-hectare area compared to Mohenjo-daro situated in Pakistan, which is around 300 hectare.
There are close to 2,000 Indus Valley civilisation sites across India, Pakistan and Afghanistan, of which Mohenjo-daro, Harappa, and Ganweriwala in Pakistan; and Dholavira and Rakhigarhi in India are the most well known.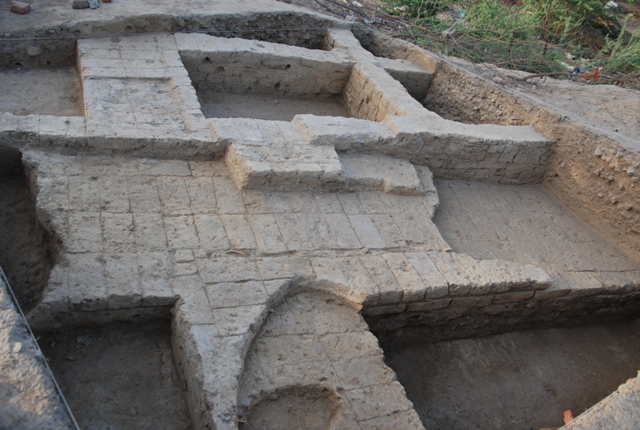 Vasant Shinde, vice-chancellor and director of Deccan College Post-Graduate and Research Institute, affiliated to the University of Pune, said that since the Rakhigarhi site is the biggest, they plan to apply for a 'World Heritage Status' for the site and will soon start the nomination process.
"Though the work has been going on for the past three years, for the first two years, we could only conduct surveys of the area. The excavation work was started just a year ago," he said.
Terming it an important discovery, Shinde said, "While conducting excavations, our archaeologists found some early dates of 1500 BC in Rakhigarhi and on that basis there is a strong sense that the Indus Valley civilisation could have its roots here and then moved towards the Indus valley," he said.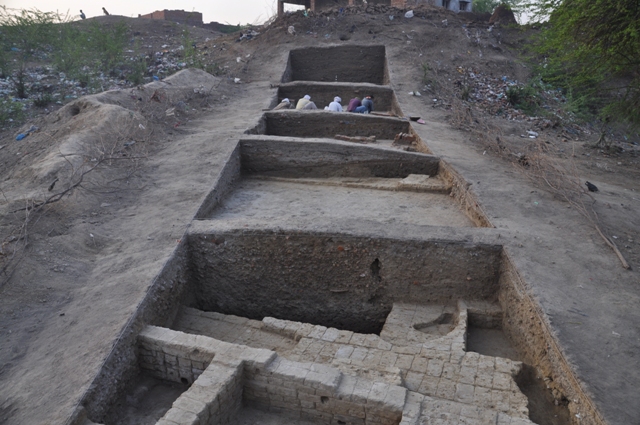 He added that after the fact is confirmed, it would be biggest discovery in this field. He also said that while carrying out excavations, they discovered a big burial ground and found human skeletons. To take the investigation deeper, a team of scientists from Seoul National University of Medicine in Korea has been invited to conduct more tests.
"We are sure that with the help of DNA tests, we will be able to trace down the origin of people, their trade relations with other countries, eating habits, what kind of diseases threatened them and several other things," said Shinde.