First PMC English Medium School in Pune has seen 100 per cent pass result in board exams for the second consecutive year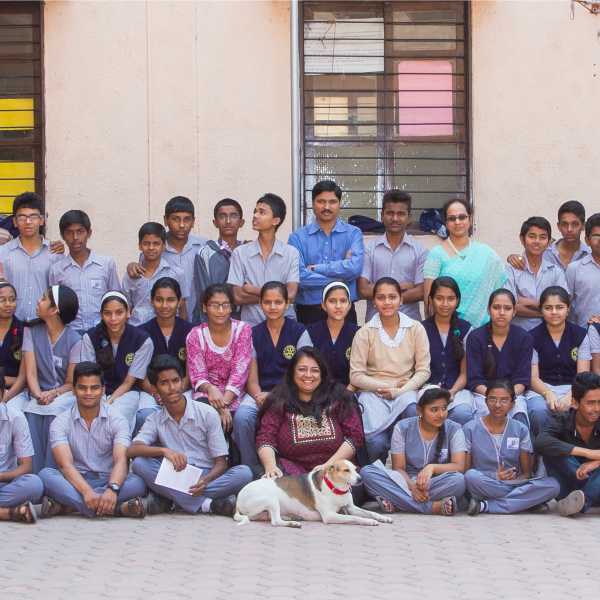 Pune: In 2007 when Akanksha foundation—which works in the field of education—partnered with the Pune Municipal Corporation, little did the people associated with it know that a few years down the line, one of their schools will make them proud, not once but twice. Sixty-one students from K.C. Thackeray Vidya Niketan, an English-medium School in Somwar Peth, have all cleared the SSC exam.
The school, started in 2007, is running in partnership with the Thermax Social Initiative Foundation (TSIF). Anu Aga, Chairperson Thermax Social Initiative foundation and Rajya Sabha Member said, "My Congratulations to the principal and her wonderful team of teachers and students for the excellent results. This has demonstrated that when invested in, every child can do well."
The Akanksha foundation has 15 schools in Maharashtra under its belt as part of the 'School project. Out of these, seven schools are in Pune. Shilpa Mishra of Akanksha Foundation, Pune, said, "The aim of this venture is to open high-quality schools that serve children from the low-income communities. We are ecstatic that the students we teach have done so well."
Last year, 22 per cent of students had scored a distinction and 50 per cent of students had scored a first class. This year, about 35 per cent have scored a distinction while 43 per cent have bagged first class.
Hrishikesh Zagade, who scored 88.8 per cent and is the topper from the school said, "I had never expected do so well. Marathi results were completely surprising and my teachers helped me a lot by staying back late till night and clearing our doubts. The school was practically our home." Zagade's parents, who were thrilled to know that their son topped the school said, "We always had faith in him but this is over whelming. I wish he achieves all his dreams. We would always support him in whatever career he chooses for himself."
Principal of the school, Shalini Sachdev said, "This has happened for the second time. Therefore, I am even more happier than last year. I hope we continue with such results." Not only the students but the school too had extended school hours to supplement teaching, making it a seven-hour workday instead of five.