After the case of UCO bank being cheated to the tune of Rs23 lakh, yet another cheating case worth Rs14.88 lakh has been lodged at Vishrambaug Police Station.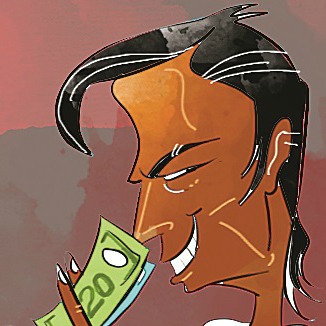 Pune: According to the police, some unidentified suspects forged two cheques in the name of persons identified as Kishor B Melwani and Rekha Singh and cheated Bank of Baroda, City Bank office in Budhwar Peth to the tune of Rs14.88 lakh. An official complaint was lodged against the fraudsters by bank manager Arvind Vinayak Bhende (60), a resident of Sinhagad Road.
Investigating officials said that Bhende has been working with the bank since 2012 and has been incharge for cheque clearance at the bank. Bhende in his complaint stated that some unidentified persons deposited two forged cheques dated May 22 and drew an amount estimated to be worth Rs14.88 lakh. The cheques were deposited in the name of account holder Mahindra Conveyor System Private Limited.
The matter came to the notice of the bank after which an internal probe was ordered wherein the forgery was detected, police said.
It may be recalled that Shiresh Dattatretya Gaikwad, a resident of Abasaheb Nagar in Narhe locality in Haveli was found to have cheated a nationalised bank to the tune of Rs23 lakh by submitting fake documents for obtaining a home loan. Interestingly, the bank officials too did not detect any anomaly as the suspect had used original government certified papers to hide the forgery.
An FIR was later lodged against Gaikwad by UCO Bank, Narhe Branch Manage Sanjeevani Vinayak Phatak (56), a resident of Shivteerth Society in Erandwane and a formal case was registered last week.