In Pune for the promotion of their latest flick, dressed in simple black, Alia and Arjun were crowd pleasers at the Inox, Amanora. Sagar Dave talks to the young actors about their friendship, their characters in the film and their Pune connect.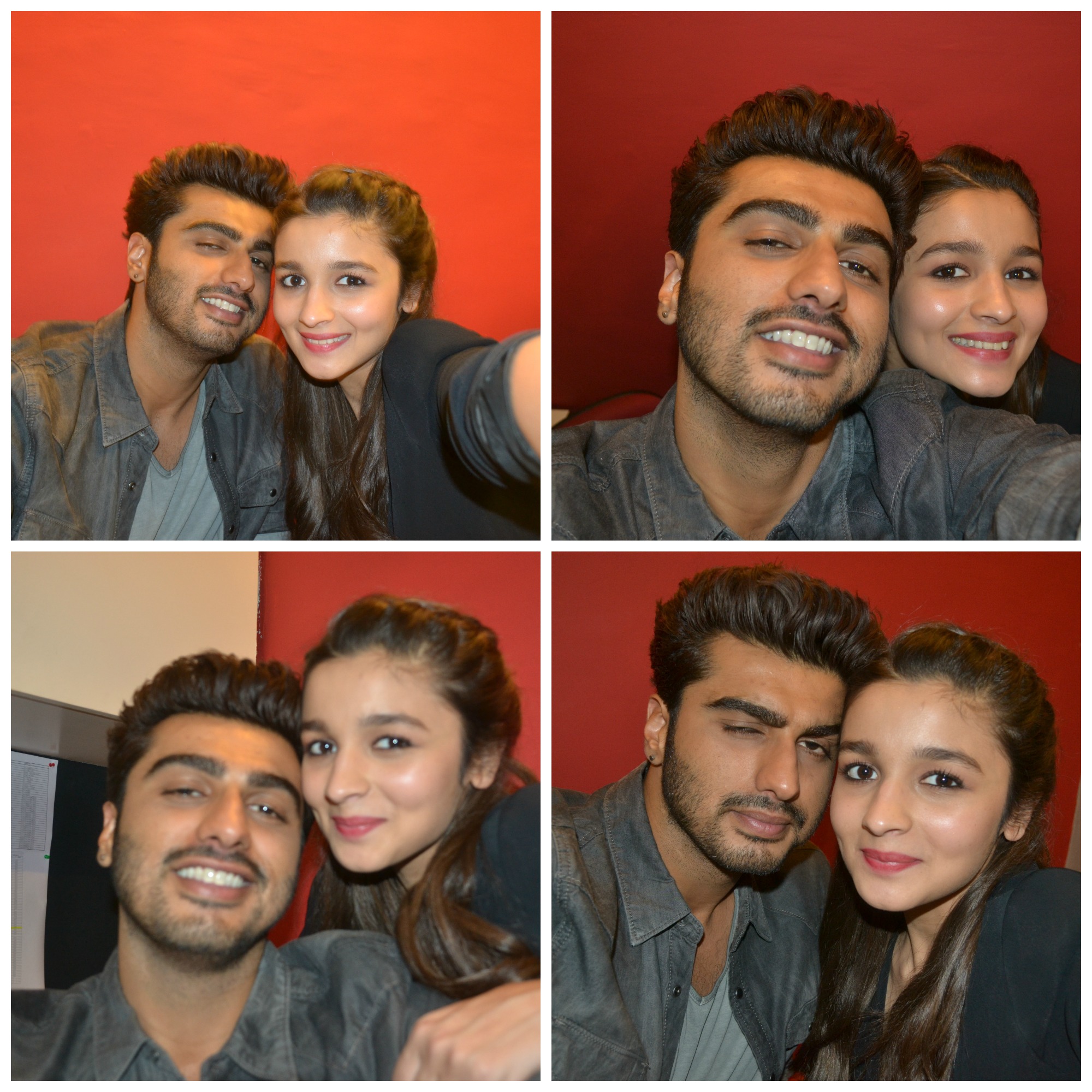 How was it working with each other for the first time?
Alia: Arjun is so much fun! He is my senior by one film and I was really looking forward to work with him. He has a great sense of humour, slightly sarcastic but if you get it then you get it.
Arjun: 'Theek thaak hai'. Well on a serious note, I am seven years older to her and honestly she surprised me with her acting skills. Alia knows what she is doing and she is spot on. Working with her was just fantastic.
How close are you to Ananya Swaminathan and Krish Malhotra?
Alia: Ananya is girl from Chennai so culturally very different from me. I took Tamil lessons, but being an urban girl my character spoke a mix of languages. She is quite different from me but I can totally relate to her. She is a maverick of sorts, bold, fiery and ready to take the lead.
Arjun: I think every Indian can relate to Krish. Loosely based on Chetan Bhagat, honestly my Character is more me, like every Indian boy. Krish goes to IIMA to pursue his management studies where he falls in love and will go the distance to get Ananya.
How was it working with veterans like Amrita Singh and Revathi?
Alia: During the filming I really felt like Revathi ma'am was actually my mother! I got to learn so much from her and no one else could have portrayed the role as aptly as her.
Arjun: I have worked with Amrita before but this time she plays my mother. She is just amazing. Before a shot we'd speak and she'd be worried that she might forget a line but as soon as the camera's were on she delivered a perfect shot! I am inspired.
Which scene strikes your interest the most?
Alia: The dowry scene. It speaks of Indian families, prejudices, relationships, dilemmas and yet manages to use love as the final deciding factor. It was just so intense.
Arjun: The entire film is very interesting. Personally for me, the scenes where Krish visits his psychologist were the weirdest to shoot for me because I had to talk to a person but in reality I was talking to the wall! Simply looking at a blank wall and tell it my life story. It was just really strange but I loved it.
What does Pune mean to you?
Alia : My father loves Marathi culture and I think Pune for me symbolises that. I also love Pune as a cosmopolitan city with great places to eat, meet friends and go out partying. I would love to play the character of a Marathi Mulgi and master the language too.
Arjun: Pune is special to me, I remember coming here as I worked as an assistant director. Pune has some really lovely bungalows, I must say! Many of my friends live here and I have been coming to Pune on and off since my childhood. I am very comfortable here.