Threatens to cut off water supply if villagers do not vote for NCP l Youth who recorded the incident allegedly thrashed l Man who raised the issue cannot be traced by family l Pawar denies charges, says video is doctored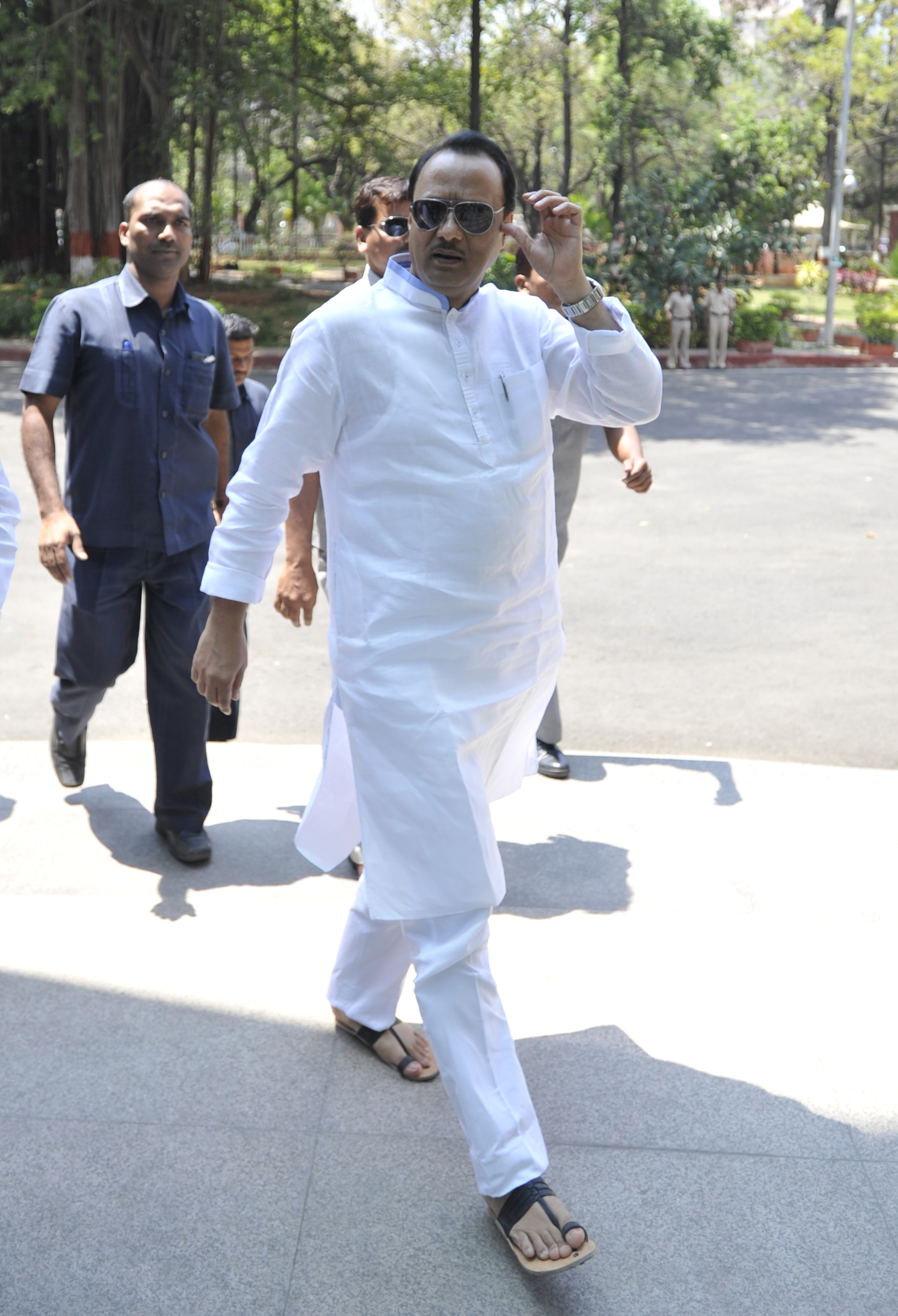 Pune: Two days after deputy chief minister Ajit Pawar allegedly threatened Masalwadi villagers to vote for his cousin Supriya Sule from Nationalist Congress Party (NCP), party activists stormed into the house of the youth who had recorded the entire incident on his cellphone.
The party workers allegedly thrashed the youth and snatched his cellphone.
On April 16, Pawar had threatened to cut off water supply to Masalwadi in Baramati taluka if the villagers do not vote for Sule, daughter of NCP chief Sharad Pawar.
One Sandip Thombare raised objection and said that drinking water supply was promised in 2006 but it is yet unfulfilled.
Meanwhile, villagers said that Thombare has gone missing since the incident.
Around 40 youths from the village met the district collector Saurabh Rao and submitted their complaint and the controversial video to him seeking action against the minister.
Rao said that the Chief Election Commission of the state has asked him to probe the how genuine the clip is and submit a report.
"Investigations will be carried out to check whether the voice belongs to Pawar and a report will be sent on this basisto higher officials," he said.
Meanwhile, Pawar has refuted the allegations and said that the video is doctored. He said that it is a conspiracy by his opponents.
After this incident, Aam Aadmi Party (AAP) candidate from Baramati, retired IPS officer Suresh Khopade and BJP leader Dilip Khaire too have sought stringent action from the Election Commission. "We will see what action the election commission will take against Pawar," said Khopade. In the video, Pawar is heard warning villagers in Marathi that if they don't vote for his sister, the water supply of the village will be cut off. He is further heard to say that he had access to the electronic voting machines to see whom the villagers have voted for. "I was one who brought water to the village and if you do not vote, I will stop the supply," Pawar is heard saying in the video.
Little later, Thombare questioned the NCP strongman what happened to the promise of providing water supply to the village in 2006. Kishor Masal, one of the youths, who was at the gathering said that Pawar had already defied the Election Commission by continuing his campaign after the deadline. "On Friday, NCP workers from the area stormed into the house of one Mane, thrashed him badly and later snatched away his cellphone," he said.
'Uchala re yala'...
Voice that seems like Pawar: Don't pay attention to what others are saying. Stay together. We are encouraged when you vote for us…
His supporter adds: Remember the more we vote, chances of our area getting developed are more.
Sandip Thomre begins: There is this issue Dada…you paid a visit to Masalwadi village in Pawli in 2006 for a puja…you had then promised I will resolve your water issue in two months.
Ajit Pawar: What water and issue are you talking about?
Sandip: Drinking water is an issue but we are more concerned about is water for farming purpose. When you were there, Gulappa from our village had raised this issue. Dada, you had made this promise it will be resolved in two months. It was 2006 then and today it's 2014…Please tell us a date by when this issue will be resolved…
Angry Pawar tells Sandip: Do not cast your vote to my sister (Supriya Sule).
Sandip replies: I will and why shouldn't I vote for her? I am party worker.
The crowd then interrupts Sandip and asks him to shut his mouth.
Ajit: Don't be oversmart.
Again the crowd exhorts Sandip not to talk but Sandip continues: I am a party worker, too..
Voices from the crowd are then heard asking Sandip if he was in sense and did he know whom he was questioning.
Ajit at this point is heard saying: Uchla re yala…uchla re…(Pick him up). I don't bother if he is my party worker.
Crowd is then heard saying sorry on his behalf.
Ajit then is heard saying…(if) I don't give water to you people then no use to sit on this platform. (— Transcript of the video)