She has an extra-marital affair with the city doc's hubby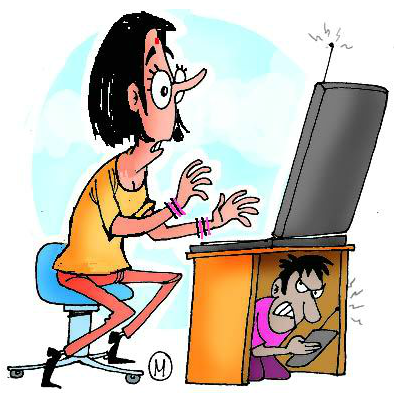 Pune: The Bharati Vidyapeeth police arrested an airhostess from New Delhi airport on Wednesday, for allegedly harassing a city-based doctor by creating her fake profile on a social networking site and defaming her. The airhostess is allegedly involved in extra-marital affair with the complainant's husband, who is a Dubai-based businessman and conniving with him.
The airhostess, Ambika Chowdhary (25) hailing from Assam, was arrested under the relevant sections of Indian Penal Code and also under the Information Technology Act.
The 25-year-old doctor and resident of Katraj had approached the Bharti Vidyapeeth police in October 2013, after which the city cyber cell had starting investigating the case. A case against an unknown person was registered with the Bharti Vidyapeeth police station on November 13, 2013.
Sunil Yadav, inspector (crime) Bharti Vidyapeeth police station said, "Complainant is a doctor, who married in 2010. She moved to her parents' home after harassment by her husband who was jobless. She had not been in touch with him for a year.
"He further added, "From August 2013, she started receiving lewd emails and comments on social networking accounts. The messages abused her and claimed that she tortured her husband. Complainant approached us and complained about the fake profile. During investigation it was noticed that her husband, along with Chowdhary, had created a fake account under her nickname and were posting, sharing and tagging information with the complainant's profile. In this regard we have arrested doctor's husband from Mumbai airport. When we reached his place we were informed that he was in Dubai for work. We issued a look-out notice at all the airports in India."
During investigation it has been revealed that the arrested person wanted to take revenge and torture her mentally.
Yadav said, "Complaint's husband is in an extra marital affair and with the help of his girlfriend who is an airhostess he had created a profile under the complainant's nickname to defame her image in society. Both are being dating each other from couples of years and had met in Mumbai via mutual friends." On Friday she was produced before the court of judicial magistrate (First class) and has been granted bail.