Students concerned, but colleges say seats will be available to all as many opt for engineering or medical courses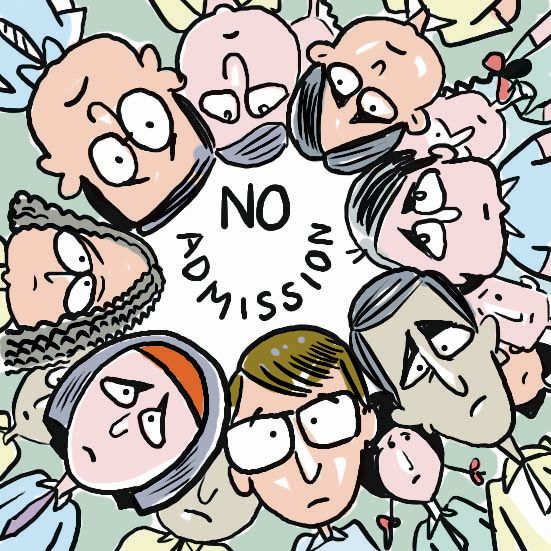 Pune: While HSC results have brought wide smiles on faces of the young students, they have also brought concern and anticipation about this year's admission process.
After this year's results broke all the previous year records, the cut-off percentage for the traditional courses like Science, Arts and Commerce are expected to increase, as compared to last year.
However, colleges claim that students will have no problem with getting seats during the admissions process. Some colleges state that there will be seats available for students who opt for change in streams or allied courses, after the preference is given to the students of their own junior colleges.
"Our first preference will be given to the students from our junior college, who have passed the HSC exams. If there are vacant seats after this, admissions will be given to outside students on the basis of merit," said Dr Ravindrasinh Pardeshi, the Principal of the Fergusson College, whose last year's cut-off percentage was between 85 to 90 per cent.
In Fergusson College, the intake capacity for the first years in the Science stream is 720 and Arts stream is 360.
According to Rajendra Zunjarrao, principal of the Modern College, due to the trend of students with maximum marks opting for engineering, medical or other courses every year, seats remain vacant and the cut off percentage goes down.
"Students with even 50 to 60 per cent can be admitted after students with higher marks opt for seats in engineering and medicine," Zunjarrao added.
Dr Chandrakant Rawal, the Principal of the BMCC college said that they will offer only the commerce stream for the first years and have almost finalised their online admission procedure. Apart from traditional B Com, the college also offers BBA, BCM, BBM(IB) among other courses.
"This year, the result for the class XII batch in our junior college is 98.15 per cent. While we had 635 students appearing for HSC, there are 600 intake capacity for the first year BCom. While the first preference will be given to students from our junior college, we will also provide admission to students from outside colleges, in case of any vacant seats," he said.
The admission process will kick off on June 10, when the students will receive their class XII marksheets. A majority of colleges will be uploading their admission forms on their respective college websites as part of the online admission process.
Students will have new courses to choose from
Pune : With many colleges offering Bachelor degrees in vocational courses, students will have many of these unorthodox courses to opt for.
From this year onwards, students will have an opportunity to go for vocational degree courses like digital art and animation, software development, fashion technology, tourism and hospitality management, retail, food processing, post-harvest technology, rene-wable energy and gemology.
The Principal of the Fergusson College, Dr Ravindrasinh Pardeshi said that they will be offering degree courses in Media and Communication and Digital Art and Animation. "Since there is a great demand for digital art and animation in every industry, we have received an approval from the UGC to start the degree courses in this domain," he said. He said students can pursue a degree in BSc in animation and digital art and one in Media and Communication course.
At Gholap College, they will be starting Software Development and Fashion technology and More College will have Food Scie-nce Technology.
Dr H M Soman of the Symbiosis College said that apart from the traditional courses, Liberal Arts course is also in great demand. Karan Madan, a recent HSC pass-out said that he wants to pursue Liberal Arts as the course offers diverse subjects and there is scope for creativity. "Liberal Arts is the best course because during the eight semesters one can discover what he is really good at and make a career choice," he said.