Ace auto designer, advises students to live on the brink and follow their dream with obsessive passion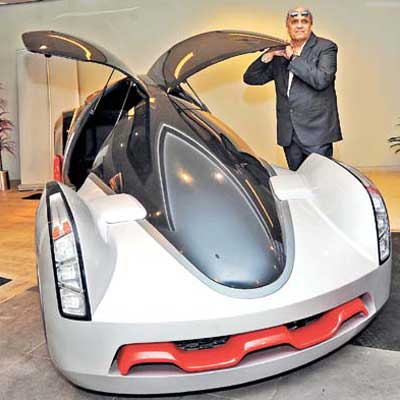 Pune: What was the secret of his success? It was "Disruptive USP" which set him miles ahead of his contemporaries. Ace auto designer, Dilip Chhabria, held an audience of 500 odd management students enthralled talking about his mantra for success and what set him miles ahead of his contemporaries.
Chhabria was talking at Tapasya Gyanganga lecture held recently by Indira Group Institute (IGI) at their city campus. Chhabria is the Managing Director of DC Design, who has put India on the world auto designers' map. In his session Chhabria stressed on students to eschew mediocrity and follow their dream with obsessive passion.
To those who aspired to replicate his example, Chhabria advised them to live on the brink. "Don't give yourself any choices because the availability of choices makes one complacent and one does not give hundred percent to the dream," he said.
How did he manage to impress the big automobile companies, he said, "Because we could make them feel stupid with the kind of product that we could roll out which they had not even thought about." Another home truth was his assessment that while huge corporates went the bureaucratic way about introducing a new line of product his was enabling organization minus the bureaucratic trappings.
His story
Early in his life Chhabria made up his mind about wanting to design cars, not engineer them and made it his life's mission to prepare for the big league. He got a degree in transportation design from the Art Centre in Pasadena, California and then quit General Motors in a year. He said, "I felt stifled in an environment that had over 500 designers and I was confined to designing door knobs – an insult to my talent and yearning." Following his dream he returned to India and started off in a small way as a car accessories maker and became a leader in the field. He then gave it all up and took the definitive first step towards realizing his obsessive passion for his dream of designing cars.