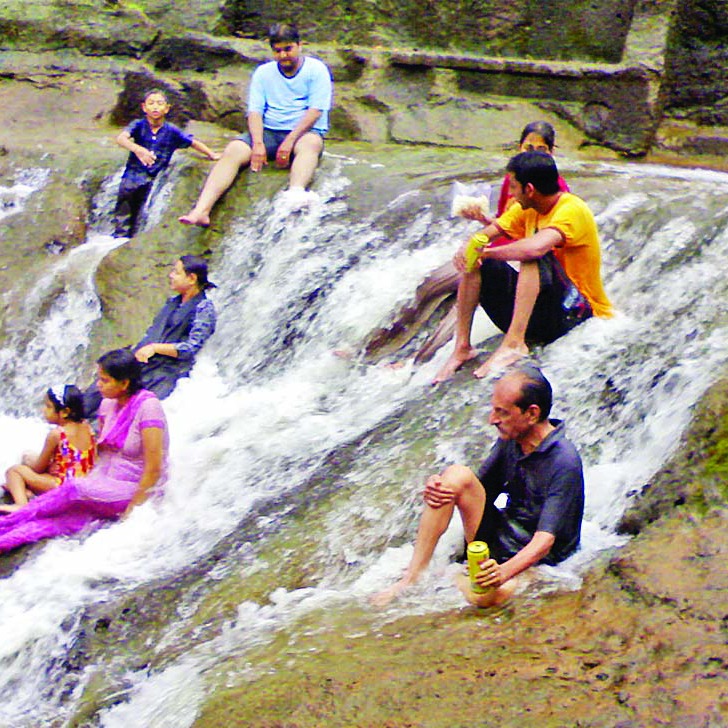 Pune: Despite appeals to follow precautions laid down by the Lonavala city police for people visiting various tourist spots, three incidents of drowning-related injuries and deaths have taken place in the last two weeks. In two such incidents, the youths had lost their footing while attempting to click pictures, and died.
On Thursday, 20-year-old Israr Iliyas Shaikh, a student of BEG visited Shooting point behind Bhushi dam along with his friend to click pictures. He accidentally slipped and fell, and met a tragic end. His body was found nearly 700 feet below, inside the gorge. On July 14, Ulhasnagar resident Ashok Menumal Devnani (37) met a similar fate in Ghubad Lake near Bhushi dam while trying to take a picture. In another incident, a Pimpri youth who went with his friends to Lion Point suffered severe head injuries after skidding from a height. I S Patil Inspector in-charge of Lonavala city police station said,
"Our police station is having a strength of 35 policemen and 95 per cent of our strength is on the field deployed in various accident-prone spots, spread over 70 kilometers. We have set up a control room and even placed CCTV cameras which are helping us to monitor tourist movement. We, along with the local citizens have kept precautionary boards, volunteers and policemen are deployed round the clock, right from inspecting bags and vehicles, to other objects. We have also provided breath analyzers to our staff who are screening tourists for alcohol levels during their visit to the waterfalls."
He added, "Despite us cautioning the tourists, they insist on climbing atop the rocks on the waterfall, to click pictures. Most often, they choose to ignore our warnings. Additionally, we do not wish to spoil their fun outings. Also, it is not possible for us to keep a track of all the individuals."
Patil added that most of the incidents are reported from Bhushi dam, Ghubad lake, Rajmachi, Lion point and the shooting point areas.
"For trekkers we have kept a policeman who is keeping a track of their names and contact details, so that their arrival and departure times can be studied. Many trekkers are known to get lost along trekking routes, and we have decided to track people who haven't returned for a long time."