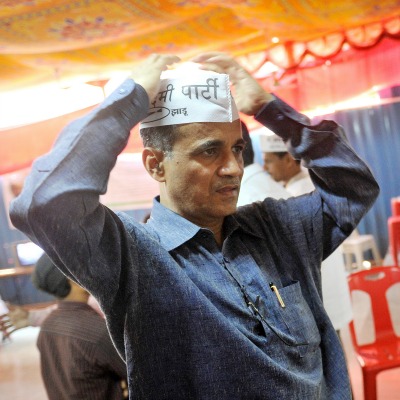 Pune: To keep a vigil on use of money in the last 3-4 days of campaigning, Aam Aadami Party has installed 600 spy cameras across various parts of the Pune Lok Sabha constituency.
AAP spokesperson Tanmay Kanitkar told dna that AAP workers have been appointed as observers to keep a vigil in this mission. He said that AAP had deployed such spy cameras in New Delhi during elections, and it has given the party important information on the use of money to influence voters. He said that 600 spy cameras have been deployed across the constituency, and it is not evenly-distributed all the assembly segments. He said, "Even TV channels are after us for these visuals, but we are not disclosing any location of where these camera are placed to the media."
The party's national executive member Yogendra Yadav had hinted at deployment of spy cameras during his press conference on Saturday. Yadav had told that party would be doing everything to expose corruption and use of money power during elections.