Charlie Bear, a teddy has travelled across 24 countries around the world and will now ride the streets of Pune. Biker communities all over the world have been using this relay event to raise funds and donate to childrens' charity.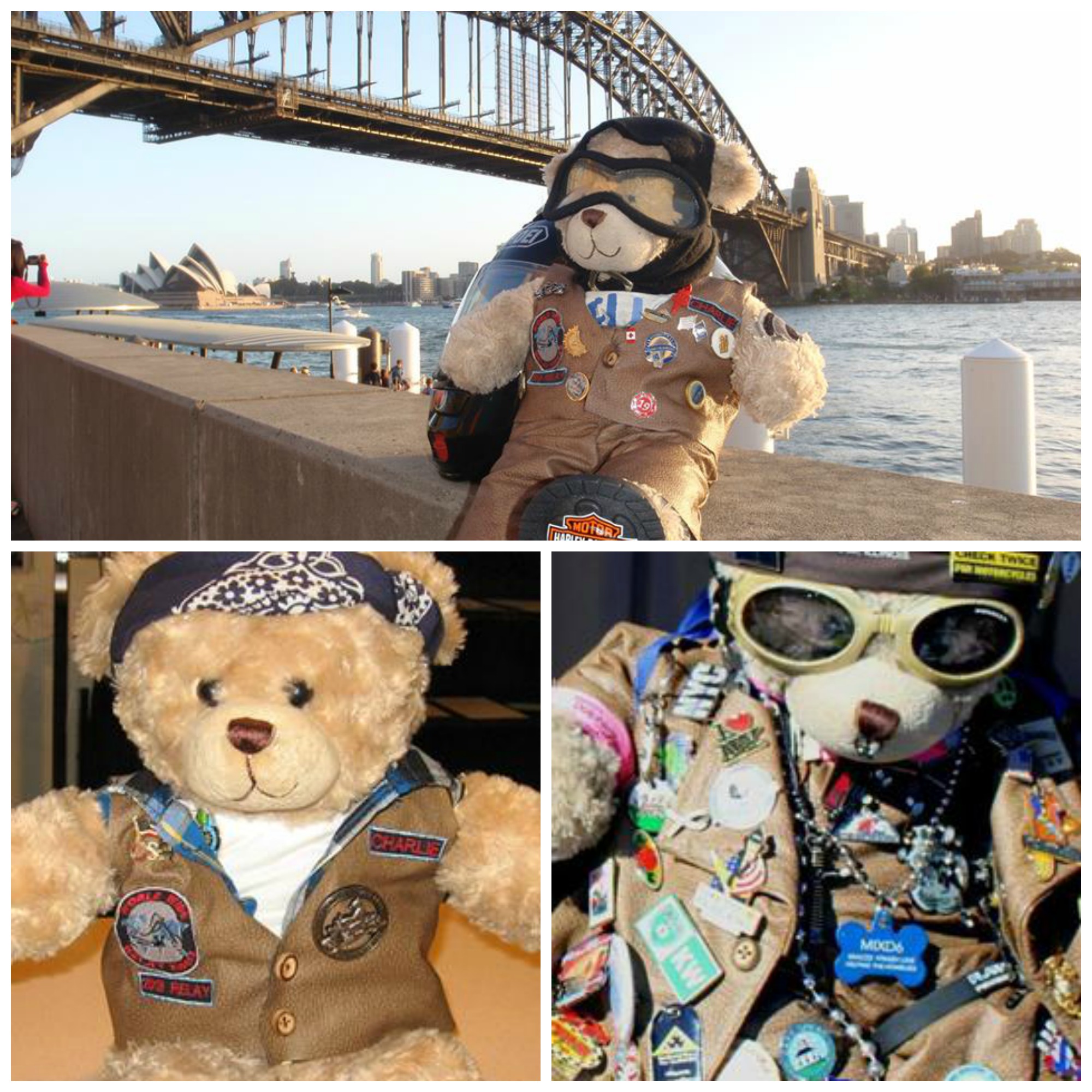 In what maybe the most unique event among the biker community in Pune, a teddy bear riding on a bike, is coming to Pune. It has been traveling across 24 countries, going from one city to another in a relay. Wolfe Pack India Pune Chapter is bringing 'Charlie Bear', a brown teddy bear, to Pune.
Urvashi Patole, female biker of the year 2011, said, "The teddy bear will be in Pune on the 6 May. 2014 and will ride with us".
The teddy bear will be coming to Pune after traveling in Philippines, Nepal, Delhi,Ahmadabad and Mumbai. Sourabh Sane, the administrator of Wolfe pack India Pune Chapter, said, "while travelling long distances, the brown teddy bear is put in a carton to protect it from the weather. In short distances, a rider holds it on the bike." Charlie is given special jacket with badges from all the places it has been to. The badge for Pune is a secret and will only be revealed on the day.
The biker journey in Pune will start from Chandni Chowk and will include landmarks in Pune like the Pune University, Shaniwarwada and a few more iconic locations. Charlie will be in Pune for 4 days till 10 May, 2014. Sane added, " All the famous biker clubs will be getting the bear for a day to take a tour around the city". After Pune, Charlie Bear will be travelling to Goa. "We identify a single point of contact between two cities and then give Charlie Bear to a person from the other city,"said Saurabh Srivastav, the moderator for the Pune leg of the event.
This concept was started by David Perkins to unite the 'World Wide Relay Riders' all over the world. It was started in June 2013 in the United States and has become a popular event all over the world. "I support this cause because of the biker brotherhood so even though Charlie is just a soft toy, it has brought togetherness and unity among people from all nationalities", said Harshad Sane, the co-ordinator of the Wolfe Pack Pune Chapter.
The website www.worldwiderelayriders.org says,
Charlie Bear will bring smiles to many people around the world as he meets them in their home, state, province, country. They will be taking pictures along the way of all the wonderful and exciting things Charlie Bear has experienced. We want to raise funds to help children with life threatening illnesses experience the same excitement Charlie Bear will. By donating, we hope to get Charlie Bear around the world and help families smile again. We plan to donate all extra funds the Childrens Charity.