It will visit at least five villages per day to create awareness among voters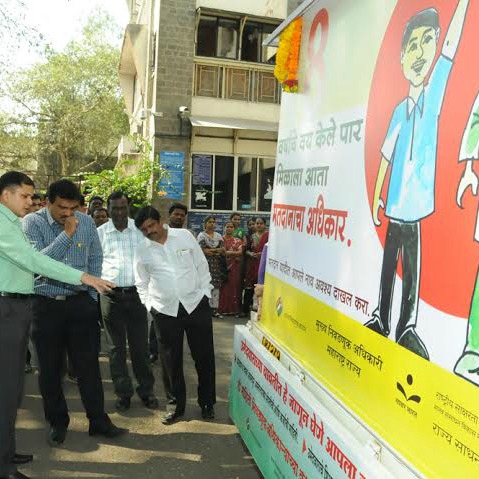 Pune: The district administration has started a novel campaign to increase the voting percentage and create awareness among the electorate by introducing a tableau which would travel all over the district.
It is for the first time that such a tableau has been introduced for creating awareness about voting, said district election officer and collector Saurabh Rao. Election observer TVK Reddy flagged off the tableau on Wednesday. It will travel around 80 km and visit at least five villages per day during the campaign.
The tableau would be taken out in rural areas till March 31 and after April 1, it would undertake the voter's awareness campaign in urban areas of the district, said deputy collector Rohini Tate.
Reddy lauded the efforts of the district election office to increase the voting percentage and said that the campaign should reach out to maximum voters. He appealed the voters to exercise their franchise without fear and favour.
Deputy district election officer Apurva Wankhede, resident deputy collector Suresh Jadhav and coordinating officer of Nehru Yuwa Kendra, Yashwant Mankhedkar, were present on the occasion.