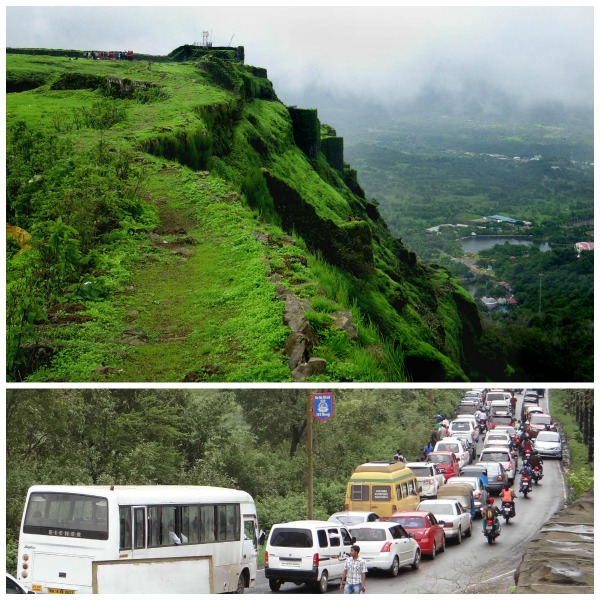 Pune: As the monsoon is here, the crowd of revellers will start flooding the popular dams in Lonavala, giving the local police some sleepless nights.
In a bid to bring down the number of drowning cases in the area, the police for the first time has set up a special control room near Bhushi Dam. And even this year, consumption of liquor has been banned around the dam. Besides that, the police has come up with an awareness campaign by putting up boards warning the tourists against such instances.
Other than being a popular tourist destination in Lonavla, dams such as Bhushi, Pavana and Mulshi also have the dubious distinction of recording the highest numbers of deaths due to drowning, especially during the monsoon season. Since 2012, 32 deaths have been reported from the dam alone.
Topping the list is Bhushi Dam, around 70km from Pune. I.S. Patil, inspector in-charge of Lonavla city police station, said that most of the deaths due to drowning are because of indiscipline and unruliness of the tourists. "During weekends, we deploy more than 200 police personnel in the area. The problem is that the visitors do not pay attention into the instructions given by the police cautioning them against climbing the cliff, which is dangerous. There are several sign boards cautioning visitors not to climb the cliff, but youngsters climb the cliff anyway."
Sub-inspector N.K. Apsunde of Lonavala city police station explained how during heavy rains, the flow of water on the cliff is strong. "But the visitors climb the cliff from the opposite side due to which, many a time, they slip and fall over their heads, resulting in multiple fractures, internal injuries and even deaths. This year, carrying and drinking liquor and smoking in public places and isolated areas in banned," he said.
Mulshi Dam, situated 43km from Pune, has recorded six death in two-and-half years. According to senior inspector of Paud Road police station, Shivshankar Munde, many college-going students visit this place and party late night after getting drunk. "Most of the incidents of drowning happen under the influence of liquor. We have deployed special staff to check cars and bags of the visitors visiting the dam. A total of eight deaths have taken place at Pavana Dam," he added.
Cops gear up to tackle rush with traffic diversion
Considering the large number of tourist turnout in Lonavala during the monsoon season, the local police has chalked out a plan for smooth traffic flow. Lonavala, which is an easy destination, the rush become uncontrollable especially on weekends. Hence, learning from past experiences, the Lonavala police have prepared changes in the roads and parking arrangements.
Sub-inspector N.K. Apsunde of Lonavala city police station said, "We have deployed a control room to keep a watch at the dams. We have deployed five check posts in the area to keep an eye on the moving vehicles. A special team of lady police with local resident will help us clear traffic."
There is huge traffic during the evening time on both the ways. "To avoid the situation from this weekend, the implimentation of road diversion will be started. The vehicles moving from Bhushi Dam will be using Raiwood Hotel and from there, the traffic will be diverted to Khandala Village. The vehicles will use old highway and then connect to Expressway. Heavy vehicles will not be allowed as this create more chaos. Tourist coming in mini-bus and buses will have to make their own parking arrangements,"Apsunde added.
"We had a meeting with the local pay and park owners who ply on Bhushi Dam. There are separate arrangement for parking near Kumar Chowk. From the private parking owners, we have requested them to keep the parking amount cheaper and increase the parking capacity. No vehicles will be let to part on the roads."