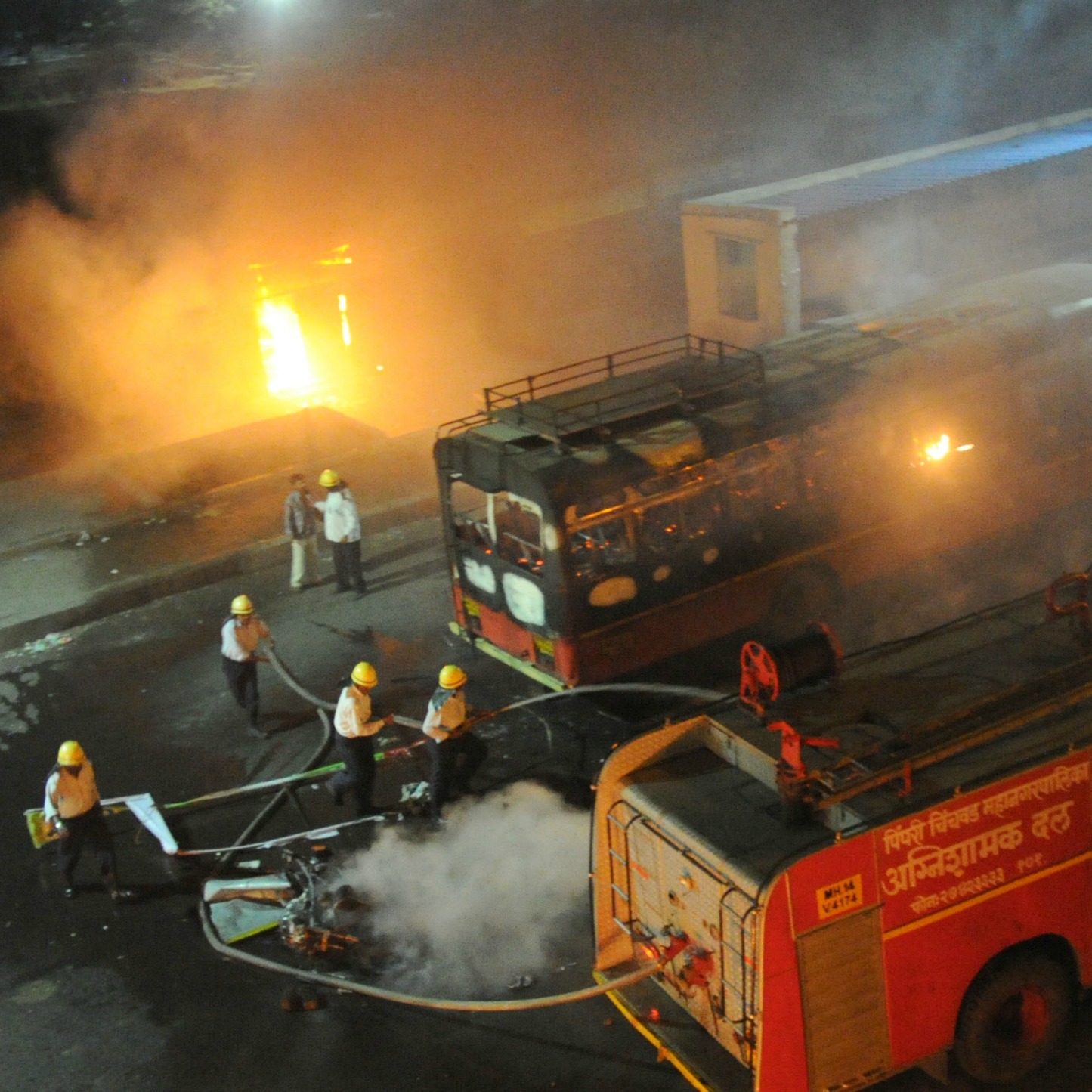 A day after the angry agitated mob rampaged through the city after they saw derogatory contents of Shivaji Maharaj and late Shiv Sena Chief Bal Thackeray on social networking sites, the city police claimed the situation was under control on Monday.
Joint Commissioner of police (law and order) Sanjay Kumar said, "City situation is back to normal. To avoid any chaos we had deployed heavy bandobast in sensitive areas and have manage to bring the situation under control using full strength of city police.To avoid chaos on Monday, as its first working day of the week, we have arrested more than 150 persons and more than 40 cases have been registered with 33 police stations in our jurisdiction. Many protestors have left the city anticipating arrests. So far, most of arrested person are belonging to political parties and we are scuritinising their calls records and found that mass messages were sent to gather workers to spread chaos in city."
Kumar added that a team of police officers was collecting CCTV footage from chowks, roads and shops in the city to aide in arrests of culprits.
Meanwhile traffic on both internal city roads as well as highways and Pune-Mumbai Express way that was disrupted on Sunday due to rasta roko and stone pelting, returned to normalcy on Monday, claimed both city and highway traffic police department. A team of policemen with arms were deployed at some of the access points at expressway for avoiding any obstacles.
Deputy Commissioner of police (Traffic) Vishwas Pandhare said, "We have identified some 40 spots in city area where there were chances the traffic will be chaotic. Most of them are connecting roads to bigger destinations like Hinjewadi, Chinchwad, Kothrud, Goodluck chowk, M G Road and others. About 30 policemen in official cars with city police were patrolling in the area and if we found some suspicious movement of any person we alerted the city police and they were arrested."
Read more about the chaos, stone pelting and rasta roko in Pune