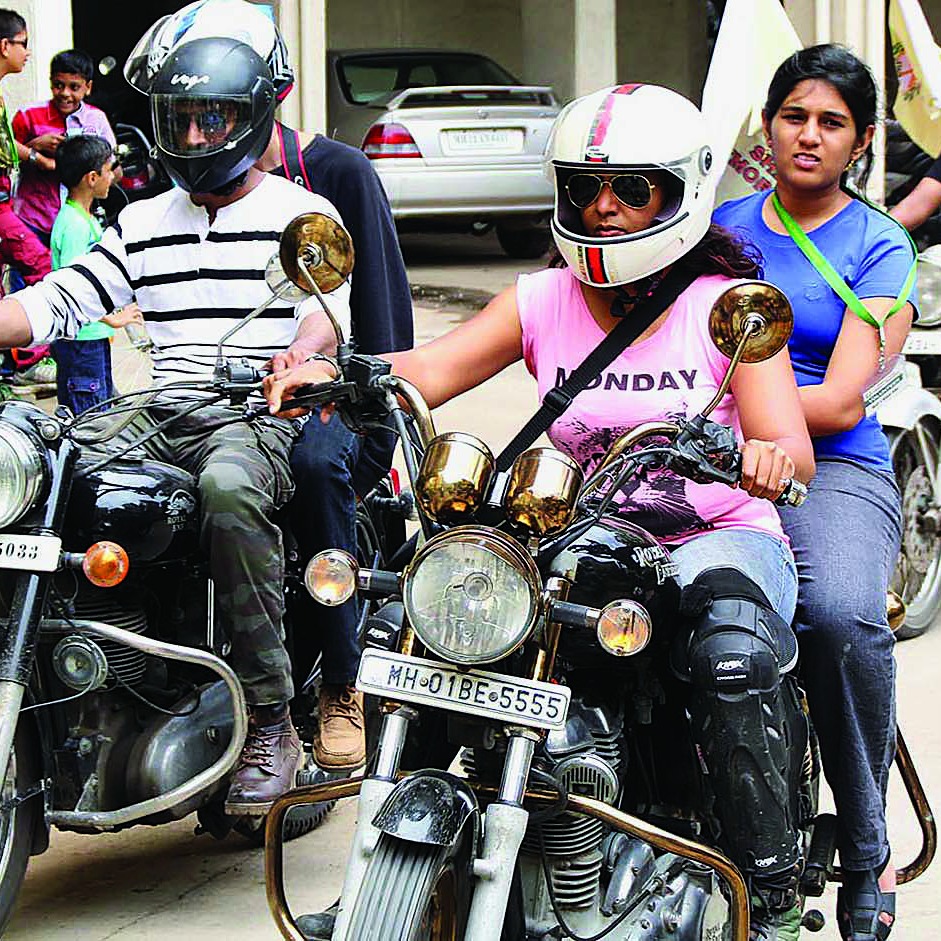 Pune: After donating the eyes of their son, who died in a road accident four months ago, Sanjay and Shobha Naidu have started Shekhar Naidu Memorial Foundation which encouraged as many as 700 people to pledge to donate their eyes.
The foundation was launched formally with a bike rally on Saturday, which was their son Shekhar's birthday. The couple has decided to work for initiatives like starting a mobile school for underprivileged and street children, starting an orphanage and an old-age home along with creating awareness about organ donation in addition to holding blood donation camps with first blood donation camp attracting 50 donors on Saturday.
It was on February 16, 2014, that 13-year-old Shekhar Naidu succumbed to a head injury after a road accident on February 15 at Hadapsar. He was lying on the road for almost an hour after the accident which took place in the wee hours, informed Sanjay Naidu. Shekhar was in coma for almost 24 hours and passed away in the hospital.
Sanjay is working as national manager with a Bangalore-based company manufacturing incense sticks while Shobha is working with Symbiosis Institute of Health Science as vice-principal. After their son's demise, they deployed experts and accessed his mail account and Face-book to find out that he was passionate about bikes and had was connected to many a professional bikers. Sanjay Naidu told that all the bikers cooperated and came for the formal launch of foundation today. A 65-year old Col (Retd) Sohan Roy who has figured in Limca Book of World Records. Newly elected Lok Sabha MP from Pune Anil Shirole, local MLA Mahadev Babar inaugurated the foundation while Director of Income Tax Narendra Kumar flagged off the rally. Deputy RTO Anil Valiv was also present.
Sanjay said that they wanted to go for organ donation after their son's demise but could not do so due to delay due to various formalities and procedures like post mortem. The Naidu's could only donate their son's eyes but decided to start this foundation. One of Shekhar's eyes was donated to a visually challenged girl child and the other to an army man who lost his eyesight during action in Kashmir. In 2011, Shekhar pushed his parents to adopt a girl child and they adopted twin girls who are now 2 and a half years of age, Sakshi and Sonakshi. The Naidus have filled up forms for eye donation for the entire family.