Weekend trips | More than 100 women will go for a trip to the coastal belt and the western ghats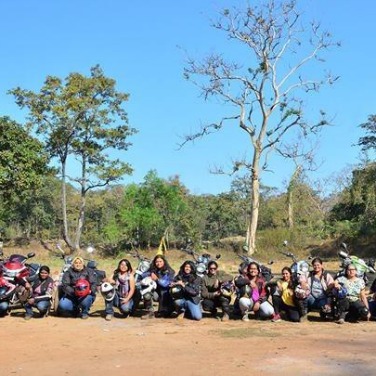 Breaking the stereotype of men with leather jackets riding heavy duty bikes, the Bikerni group of Pune and Mumbai chapter was formed with women riders from all spheres of life. After starting with a few short rides, the group traveled thousands kilometers to Rajasthan and Ladakh, but this just did not seem enough. They are now getting ready for a trip to the coastal belt and the western ghats specially for the monsoon season.
"We are planning short weekend getaways. We start with Bhimashankar, Lonavala and Khandala, but in the mid July season when the monsoons are at the peak, we will ride to the ghats and the Konkan coastal belts" said Sheetal Bidaye, co-ordinator of the western zone of Bikerni group. She added that there would be over 100 women riding their way through the mountain ranges to the beaches for the bike excursion.
Bike riding on highways differs with the mountain sections, while the group is ready for any difficulties on route, it is commendable for these women to be able to handle situations without any male helping hand.
"During rains mountain regions are tough to ride as one has to maintain the same pace of the bike, control the bike on the slopes and avoid the bike to slip on the wet roads" added Bidaye
The group has some new city based women riders out of which some are only 19 years of age who will be riding in the ghats this year.
Urvashi Patole, founder of the Bikerni who has been riding for years now said,"We ride a lot and so it is not quite difficult for the senior ones, we train the amateurs prior to avoid any accidents. The amateurs also get trained on how to handle a bike break down and take a grip of situations"
Recently, the group had a short Lonavala excursion and by in this month will start their ghats and Konkan coastal belt expedition.