Railway officials carry out extensive drives to curb practice; Rs57,235 collected as fine last week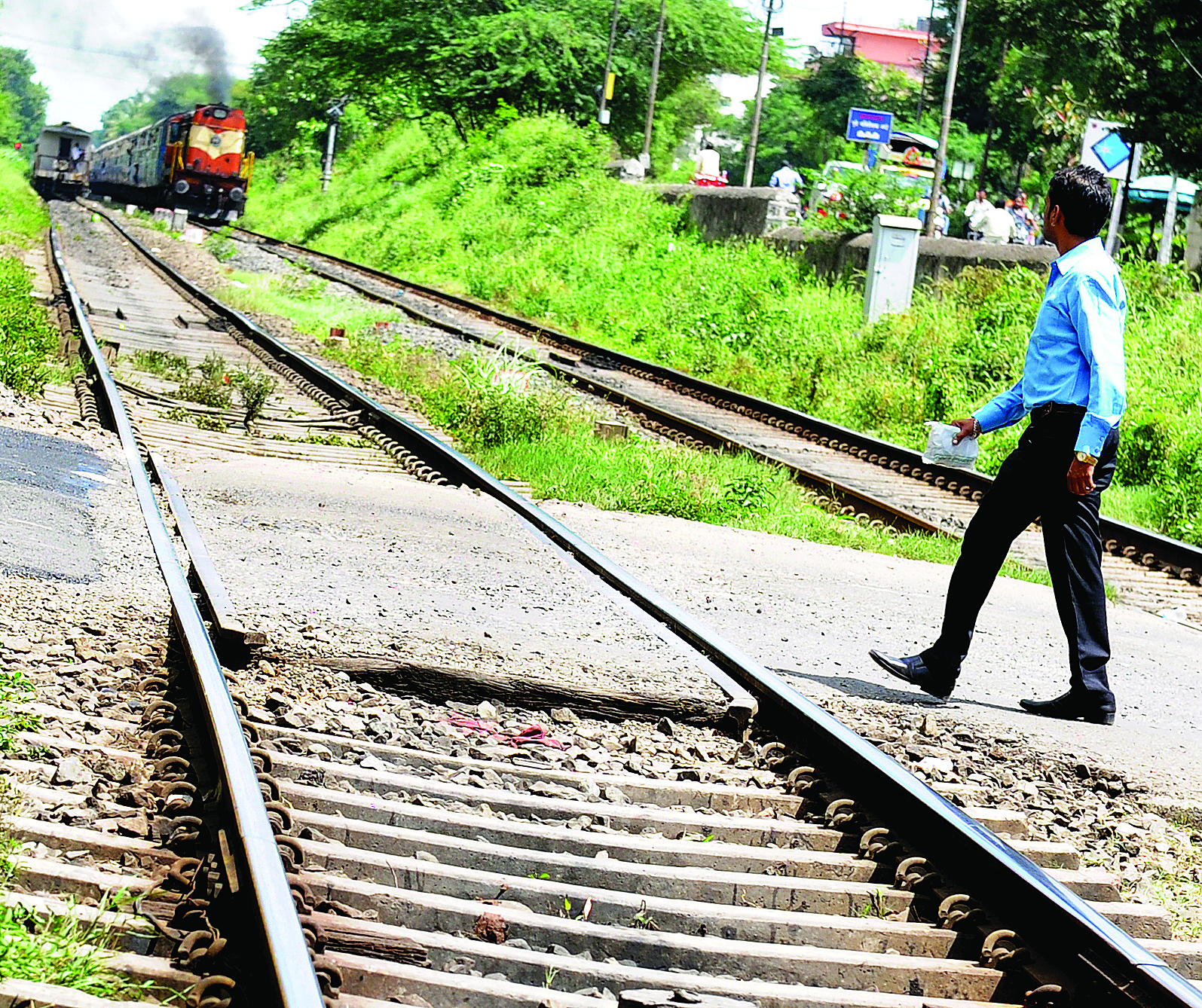 Pune: On one hand, the Pune railway division claims to have conducted drives time and again against people trespassing on railway tracks, around 764 people were caught crossing the railway tracks till March 3, 2014.
The Pune railway division has undertaken drives at various railway stations last week where they penalized trespassers. A total of Rs57,235 was collected from them. The drive was conducted at Pune, Shivajinagar and Pimpri railway stations.
In 2013, as many as 6,027 people were caught trespassing.
Public relation officer of Pune railway division, Yogendra Kumar Singh, said, "Despite repeated attempts to educate people, they do not take it seriously. Therefore we had to carry out a special drive against illegal trespassers."
Singh added, "All the railway stations which comes under Pune division have foot overbridge. Despite that people have a habit to cross the railway tracks to save time, ignoring the fact that they may lose their life doing so."
Singh added, "As per the Indian Railway Act Section 147, if any person enters any part of the railway property without lawful authority, he can be punished with imprisonment for a term which may extend to six months or can fined up to Rs1,000 or both."
Over 350 people have lost their lives between Pune and Lonavala railway station while crossing the railway tracks illegally.
Assistant commandant of the Railway Protection Force (Pune Division) Vinod Kumar, said, "Most of the time people who are in a hurry tend to cross the railway tracks illegally and they do not even bother to check whether a train is heading towards them or not."