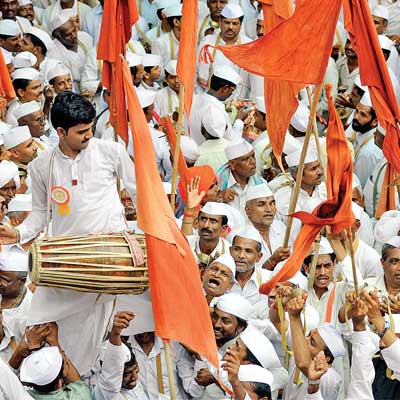 Pune: The Alandi Municipal Council has installed 50 CCTV cameras in and around the Sant Dnyaneshwar Maharaj temple in Alandi in view of the Alandi-Pandharpur annual pilgrimage ceremony.
Vinayak Aundhkar, the chief officer with the Council, said that to prevent any untoward incident during the Palkhi celebrations, various squads have been set up. He said that a net work of 50 CCTVs has been installed in and around the main temple in Alandi which would attract huge crowds during the Palkhi celebrations.
He told that 250 mobile toilets along with 50 compacter machines to remove garbage immediately would be deployed in Alandi. He said that the mobile toilets have been procured through pilgrimage places development funds and display boards would help the devotees at various places within Alandi find exact locations of their camping during the celebrations.