MPs, PCMC corporators, builders and jewellers using free water; civic administration caught napping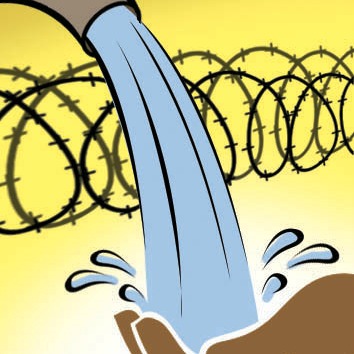 Pune: Over 4,000 citizens from Pimpri-Chinchwad are enjoying free water supply from the Pimpri-Chinchwad Municipal Corporation (PCMC).
From information obtained under an RTI, it has been revealed that 4,300 connections, including several of those to member of parliament, former corporators and builders do not have water meters, because of which, the PCMC hasn't been able to collect water tax.
The RTI query was filed by PCMC-based RTI activist Vitthal Vinod.
He said, "Apart from 4,200 residential water connections, 94 commercial connections also do not have water meters. The information clearly states that these many connections in PCMC area are getting free water supply from PCMC."
He added, "Now, since Pimpri-Chinchwad Municipal Corporation has figures regarding unmetered water connections, the commissioner Rajeev Jadhav should look into the issue and make sure that these connections get water meters and water tax is charged on these connections."
Vinod claimed that the information reveals MP Gajanan Babar, some former corporators in PCMC, builders and jewelers all are benefiting from the folly.
When contacted, MT Kamble, city engineer of PCMC said, "Nearly two years ago, PCMC had found some 22,000 unmetered water connections in the area, after which installation of water meters to these connections is going on. Now 4,200 unmetered connections are remaining which will be installed soon."
There are total 139,421 water connections in the PCMC area.