An alert passerby heard her cries, and restrained one of the accused as the cops managed to catch all three men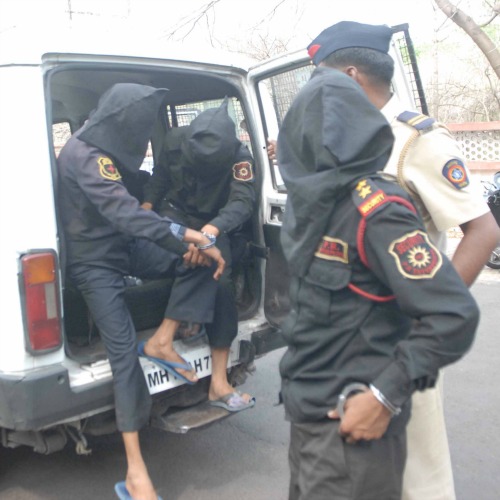 Pune: A 40-year-old woman was brutally gang-raped by three youth working on an under-construction site on Sus Road on the Pune-Bangalore highway at knife-point on Sunday evening at Baner.
The victim (40) has lodged a complaint with the Chaturshrungi police station. The incident took place on Sunday at an isolated area on Baner-Sus Road on Pune-Bangalore highway. The victim is undergoing treatment at the Sassoon general hospital.
The accused have been identified as Ritesh Savita (23), Mohannagad, Shersingh Rajput (29), from Wakad and Brijeshsingh Rajput (20) also from Wakad. They all hail from Madhya Pradesh. They have been arrested under the relevant sections of the Indian Penal Code for gang rape and criminal intimidation.
Subhash Nikam, inspector (Crime) and constable Pravin Patil arrested the trio. Nikam said, "An alert citizen had held Ritesh and he then spilled the beans about the other two. One of them hid in an isolated building while the other was at a party at a friend's house. The trio are working as security guards with Vikrant security at under-construction sites on Baner-Sus Road."
Assistant commissioner of police Smita Patil who is investigating the case said, "The victim had recently come to Pune from Mumbai and was not known to the city roads. She was on her way to a shop as she had just received her salary. While returning home, it was dark and she lost her way. She then asked the accused Ritesh to help her. He misguided her and asked her to use another route. He shadowed her till the service road and kept a knife at her neck and raped her. Later he called two friends and they gang-raped her."
She added, "An alert citizen, who is also a security guard found the victim crying with pain and Ritesh making fun of her. He alerted us and he kept Ritesh occupied till we reached. We have summoned the security agency to find out if they carried out police verification of the accused. We suspect the accused are repeat offenders."
On Monday, the trio were produced before a judicial magistrate's court and have been remanded to police custody till May 26.