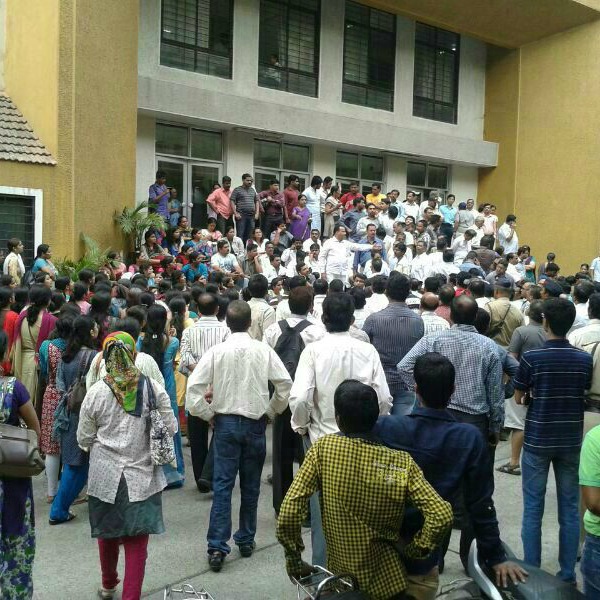 A four year old girl who studies in the pre primary section of a private school based in Karve Nagar has been allegedly sexually abused by her school bus driver and attendant. What's worse is that the girl's parents who learnt about the abuse on Friday had alerted the school authorities but the latter didn't bother to take any action.
Furious a mob of over 200 parents ransacked the school premises and even reportedly manhandled the management on Monday morning after some of them saw the same bus driver had reported to duty.
FIR Filed
According to Deecan Gymkhana police officials, "On Friday afternoon, the victim complained about pain in her private parts. Later she told her mother that the bus driver and male attendant did some dirty things with her. The shocked mother rushed her child to a gynecologist who did a detailed medical examination and confirmed sexual abuse. The victim's parent approached the principal praying to take stringent action against duo and lodging criminal FIR. Despite three days, the school did not took cognizance of the complaint which prompted the parents to take law in their hand."
Angry parents
Speaking to dna, a parent said, "The principal was aware about the incident and she remained mum about it. As per the new act under The Protection of Children from Sexual offense Act the school authorities cannot remain mum on such issue or even try to hush it up."
The parents added that for a few days the bus driver had stopped dropping the girl at the same point and taking the girl a little distance ahead to drop her off. When questioned by the mother, he had said the drop off point was a very narrow lane and due to traffic congestion, he was taking the detour.
Arrests
The arrested persons have been identified as Amol Maruti Sherker who is attended of the bus and Vinayak Bhikaji Karanje the bus driver . The duo has been arrested under the relevant section of Indian Penal Code and also under the provision of The Protection of Children from Sexual offense Act