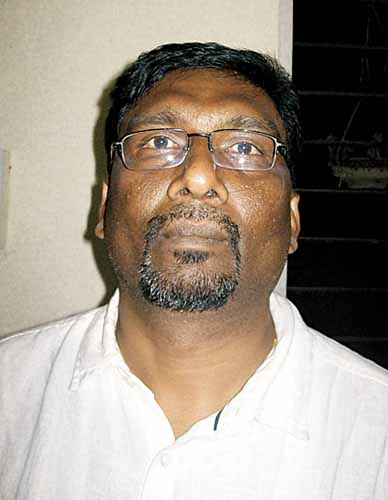 Pune: Thanks to a tip-off received from a former employee of an children's shelter based in Pune, a human rights NGO and Dyandevi Childline with child welfare officials, managed to rescue 30 children including 12 girls.

A social worker who ran a shelter without proper licenses for destitute children was arrested by the police, after many children confessed that he would often beat them up and manhandle girls.

District woman and child welfare development (WCD) received a tip-off about the shelter and raided the ashram along with local police on Wednesday night.

Kondhwa police have arrested John Donghardive (46), a resident of Kondhwa Khurd and booked him under the relevant sections of the Indian Penal Code, which includes cheating and assault, as well as relevant sections of the Juvenile Justice (Care and Protection of Children), Act.

Donghardive had been running the shelter under the name of 'Hope of Glory foundation' at Shalimar society in Kondhwa. Speaking to dna, district woman and child development officer Minakshi Birajdhar, who lodged the complaint said, "We had appealed to the citizens to give us information about illegal shelters and orphanages running in city. On March 5, the WCD had received a tip-off on our Childline about the illegal home run by John, and that he is beating children. To verify the claims, our staff inspected the home and interacted with the children. While scrutinising the reports and website it was noticed that he was not running a registered shelter, and on the website of his home, he had uploaded pictures of children with their names on it."

She added, "As per the law pertaining to children, its illegal to mention names of destitution children, their identity need to be hidden. He was getting foreign funding."

Pandharinath Mandhare inspector in-charge of Kondhwa police station said, "For past two years, he was running this shelter. After the children were rescued, we recorded statements from some girls who said that he use to beat them and man-handled them often. The girls are undergoing treatment at Sassoon General hospital and after we get the reports, more sections will be added. Now, as per the Juvenile Justice Board order, the children have been shifted in a Government observation homes."

Sub-inspector Sheetal Sutar, who is investigating the case, said, "Most of the children are destitutes. He had lured them in to send them to foreign countries. When children complained of ill-treatment, he would threaten them that he will sent them to government observations homes which are in a messy condition."

On Thursday, Donghardive was produced before the court of judicial magistrate (First Class) and has been remanded to police custody till end of March.