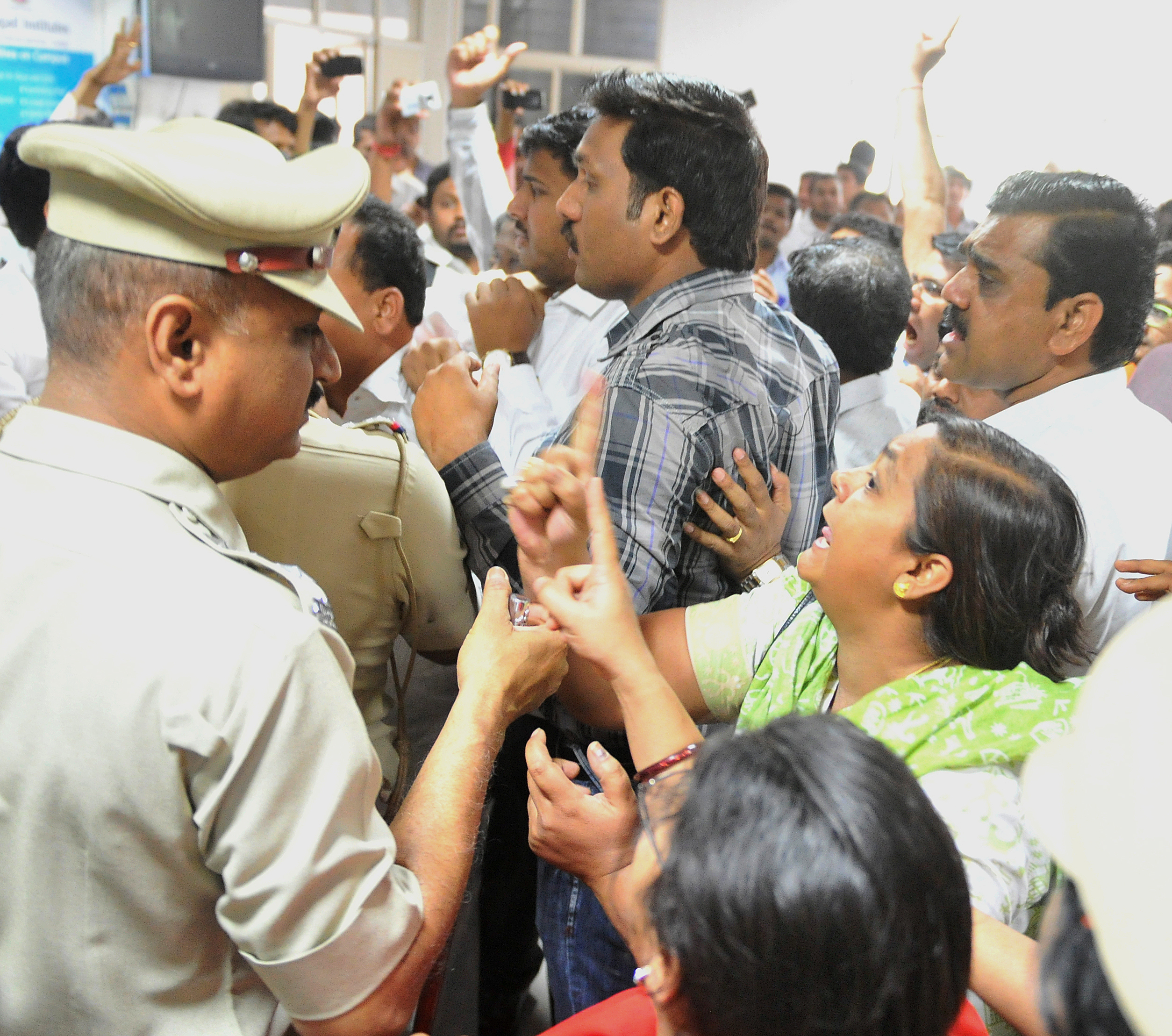 Pune: After the incident of a four-year-old girl being sexually abused by the school bus attendant came to the fore, parents of the children said that three more girls studying in the same school were sexually abused too. However, the matter was not escalated.
The parents of the 'victims' are not ready to come forward and register a complaint though. The Deccan-Gymkhana police are trying to convince them to lodge a complaint.
One parent, whose son studies in the same school, said that she was informed of two cases where senior KG students were subjected to sexual harassment, however she does not know the details.
Meanwhile, the Deccan-Gymkhana police on Tuesday visited the four-year-old who was abused by the bus attendant. They have recorded the statement of her mother. The cops said that the parents will be key witness in the case which will help them make a water-tight case against the suspects.
The cops have now slapped section 376 of IPC against the suspects and both were today produced in the court. They have been remanded in police custody till April 13.
Senior police inspector Pravin Chaugule said, "The victim's mother who was hesitant to come forward has finally given her statement. Since the school has already lodged a complaint against the bus attendant Amol Sherkar and driver Vinayak Karande, the parents will be playing the role of key witnesses."
While demanding the police custody of the duo, the cops argued in the court that there are chances of several other girl students being subjected to similar child abuse and hence the police need time to investigate the same with the suspects.
The cops also need to investigate whether there were any other cases registered against duo.