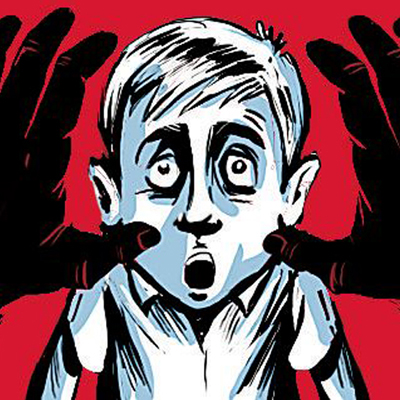 A man who was supposed to be playing the role of protector of law has been accused by a 15-year-old girl of sexually abusing her. The case registered with Bharti Vidyapeeth police by the girl alleges sexual abuse by a suspended Judicial magistrate (First Class). Moreover, the girl claimed that the suspended judge, who was her neighbour, installed cameras in the building to monitor the movement of the girl and her family members. He would call the girl under the pretext of helping her with academics and allegedly sexually abused her.
On Monday night, Bharti Vidyapeeth police have registered a case against the
35-year-old judge who is a resident of the housing society in Ambegoan (name withheld to protect girl's identity). He has been booked under relevant sections of Indian Penal Code (IPC) and under the relevant sections of the Protection of Children from Sexual Offence Act. The incident had took place sometime between last year and June 26. Her elder sister noticed the incident and informed the mother.
"Many children of the society play indoor games at his house. His wife had gone to her maternal home as she was pregnant. My mother used to send him food twice a day which I would deliver. He took tuitions when I was in tenth class. Under the pretext of teaching ne he used to touch my private parts, kiss me and many a time molested me. I refused to go at his house but I did not tell my parents about it. On June 26, after my tenth result, he called me for career guidance and tied me to the bed and tried to touch my private parts and sexually abuse me. He then threatened me of dire consequences if I revealed it to anyone."
The girl alleged on another occasion when he tried to molest her her elder sister came to her rescue. Later, she read a vulgar SMS sent on girl's mobile handset.
Jaywant Deshmukh, assistant commissioner of police who is investigating the case, said, "The accused had approached some women's organisation who was supporting him and did not want the victim to approach us. He was trying to settle the issue by way of compensating her with a flat and marrying the girl when she turned 18 and by divorcing his pregnant wife. Our policemen got information about the incident and on June 30 we approached the victim and lodged the case."
He added, "The accused had installed CCTV cameras in his passage and also the place where the victim stayed. He used to monitor the movement of her family members and children playing carrom at his home and later took advantage when no one was present at her residence and raped her."
M B Chavan, inspector in-charge of Bharti Vidyapeeth police station said, "Shinde is married and has a five-year-old son and wife is pregnant for the second time. Initially we had gone to arrest him but he claimed he is JMFC posted at Khandala in Satara and to arrest such judicial rank officers we have to take permission from court. Later we then sent a letter to High court to gain information about him and we learnt that he has suspended by High court after an internal inquiry that was held against him in some matter held him guilty last year. We went to arrest him but before us he had took ad-interim anticipatory bail from Special judge (woman court) Prachi Kulkarni. We are going to appose the bail plea and arrest him."